General Aviation Aircraft
Explore the world of general aviation aircraft with our reviews. Written from a pilot's perspective, these reviews provide fantastic insight into what these general aviation planes are really like.
Monday, September 1, 2008
For Town & Country
A hybrid lands in the bush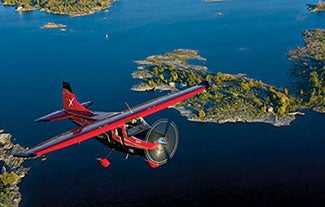 We're on an Expedition. Two of them, actually. Four of us are aboard the Expedition E350, the new tricycle-gear bush plane from Found Aircraft (www.expeditionaircraft.com). The others in our party are aboard the Expedition E350XC, the conventional-gear variant—this one outfitted with amphibious floats—flying barely 20 yards off our right wingtip. We're making a short hop to Ontario's Muskoka Airport, a mere 27 nm southeast of Found Aircraft's headquarters at Parry Sound Area Municipal Airport, also in Ontario.
Thursday, June 19, 2008
LSA Lineup
With more than 1,400 aircraft registered in the States, the phenomenon keeps growing!

What exactly is a light-sport aircraft (LSA)? To qualify as an LSA, an airplane must be a maximum two-place, single-engine, fixed-gear machine that weighs no more than 1,320 pounds (1,420 for watercraft). It must have a level, full-power speed of no more than 120 knots, a clean stall speed no faster than 45 knots and a fixed-pitch propeller.
Thursday, June 19, 2008
The Mystique Of The Baron
The basic design may be 40 years old, but the 2008 Baron G58 flies with a newborn's enthusiasm and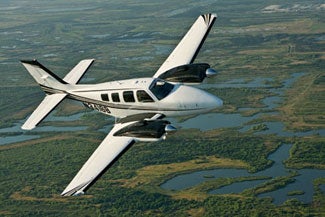 I was at Sun 'n Fun two years ago when a subscriber walked up to me and asked a question I wasn't quite ready for: "Why don't you ever write stories about airplanes you don't like?" As the resident "primary" pilot reporter for Plane & Pilot/Pilot Journal, that stopped me cold, but not for long. The answer is that there are few airplanes I don't like. In fact, I've never personally met an airplane I didn't like.
Thursday, June 19, 2008
A Trainer With Attitude
The Diamond DA20 brings fun and enthusiasm to flight training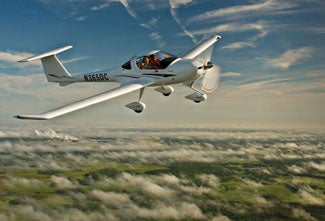 As of two years ago, the training market became a little more complex with the official introduction of a dozen or more light-sport aircraft. Today, the number of different LSA models has swollen to well over 60, and that figure increases on practically a daily basis. Many of these airplanes are fine little two-seaters, easily capable of handling the training mission despite their occasional performance limitations, and that's exactly the market their manufacturers are targeting.
Sunday, June 1, 2008
Redressing A Skylane: Project 182, Part II
Flying by the seat of your pants is more comfortable and fun when you're nestled into a supercomfortable seat surrounded by first-class furnishings

Someone in the aircraft refurbishment business once said (or should have said), "The paint may be what you see, but the interior is where you live." So it is with Plane & Pilot's Project Skylane. Since buying the 1981 Cessna 182 on the East Coast three years ago as a fixer-upper, we've done equal shares of research, hand-wringing and procrastination. Eventually, we had no choice but to actually give birth to the project. As a result, we've finally managed to finish the panel, paint and interior.

Sunday, June 1, 2008
Piper Saratoga II TC: It's All About Comfort
Forty years after the model's introduction, the retractable Saratoga II TC is still a great way to haul a team of huskies in comfort at 180 knots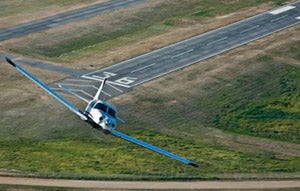 The runway we had just landed on wasn't bad by Alaskan standards: A combination of dirt and grass, probably 1,800 feet long, but mostly unimproved and pretty rough for anything but bush planes—or so I thought.
Sunday, June 1, 2008
Water Stinson
Though the Stinsons of the late '40s weren't designed as floatplanes, they adapt to water as if born for it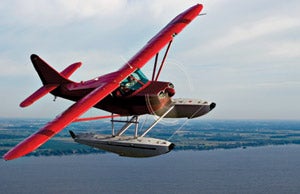 Lake Winnebago isn't agreeable today, as we splash out from the Oshkosh Seaplane Base. The wind blows us sideways as we leave the shelter of the harbor and head out onto the lake. For one weekend every July, this small boat harbor, five miles southeast of Oshkosh, Wis., turns into one of the busiest seaplane bases in America. Today, the lake will limit water flying to a few brave souls.
Tuesday, May 20, 2008
Mooney Acclaim Type S: Still The Fastest!
If speed is your thing, The Acclaim Type S may be at the peak of the production pyramid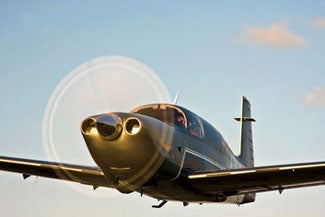 A few inches away, the world isn't a friendly place. I'm cruising in a new Mooney M20TN Acclaim Type S at 25,000 feet over central Florida, and despite clear skies and warm temperatures on the ground, the air is cold and thin nearly five miles above the ocean. Without the Mooney's protective bubble of aluminum and Plexiglas, plus oxygen masks to provide supplemental O2, I'd be in trouble.
Tuesday, May 20, 2008
Aviat Husky A-1C
A venerable bush plane turns visionary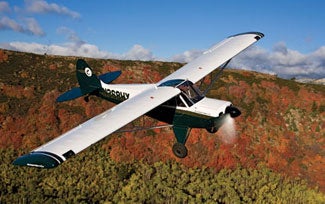 The lights of Lakeland, Fla., sparkle a thousand feet below, a pointillist painting on a black canvas. Yet despite the darkness, I can clearly distinguish open fields, forested tracts, clumps of trees, a couple of large ungulates—either horses or cows—even a narrow, sandy beach on a lake that should be invisible. All I have to do is glance at the small monitor sitting on the glare shield of the Aviat Husky A-IC.
Tuesday, May 20, 2008
Cirrus Perspective
A Garmin-based glass-cockpit revelation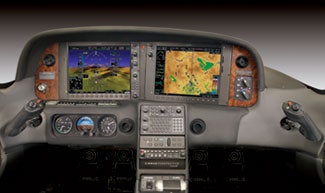 When the engineers at Cirrus Skunk Works branded the company's Garmin-based, next-generation glass-panel system, Codename Fighter, the moniker was more apropos than they might have thought.