General Aviation Aircraft
Explore the world of general aviation aircraft with our reviews. Written from a pilot's perspective, these reviews provide fantastic insight into what these general aviation planes are really like.
Tuesday, August 1, 2006
How To Keep Older Aircraft Flying
A new proposal offers some hope for owners of America's aging aircraft fleet

It's a sad state of affairs when it's far easier for older pilots to have new knees installed in their vintage bodies than to have new fuel valves installed in their vintage airplanes. It's, however, becoming an unfortunate reality, as the general aviation fleet grows progressively older and accessing "approved data" becomes more difficult. But now a glimmer of hope is on the horizon for those owners who wish to safely and legally maintain and upgrade their antique, classic and vintage airplanes.
Tuesday, August 1, 2006
The New Mooney Acclaim
EXCLUSIVE! First look at the world's fastest production airplane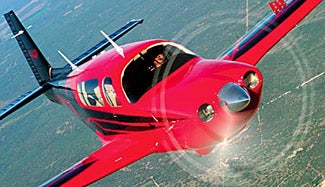 Adapt, overcome and have fun—Mooney has done it again! Whether it's staving off financial troubles, or innovating new products, Mooney has experienced some ups and downs in recent years. With the brand-new Acclaim, however, they've raised the bar. You want fast, you want improved climb rate, you want known ice with air-conditioning, you want to carry a respectable load? In short, if you want to fly higher, faster and farther, then get a new Mooney Acclaim.
Saturday, July 1, 2006
Compress Your Power
Turbocharging. Is it worth its weight and heat?
Let's say you live in Wichita, Kan., where the highest terrain is about 1,600 feet. Normal aspiration should be adequate to cover virtually any situation, right?
Saturday, July 1, 2006
The Baron Of Glass
A seventy-five-year legacy turns the corner on the 21st century

Walter Beech was born with a nearly H.G. Wellsian vision of things to come, at least when it came to aviation. In 1905, at the tender age of 14, Beech designed and built his own glider. Nine years later, he experienced his first flight. During World War I, Beech flew as an army pilot and he became a barnstormer after the war.
Saturday, July 1, 2006
Rediscovering The Diamond DA40
In its gentle stall, the descent rate is less than in a Cirrus SR22 with its parachute deployed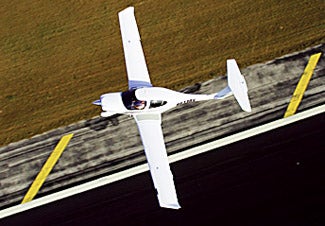 Some people feel that the Japanese and Germans produce better cars, TVs, computers and cameras than the Americans, but there's never been any question about the world domination of American airplanes. General aviation aircraft from the United States continue to lead in sales and performance at home and overseas.
Thursday, June 1, 2006
Ultimate Showdown
Battle of the four-seat speedsters

Contrary to what many people think, there's little to support the idea that general aviation's glass is half empty. Examine the last dozen or so years of aircraft development. In that time, at least six single-engine, four-seat airplanes—all capable of cruising near or even well above the magic 200 knots—have emerged.
Thursday, June 1, 2006
The Cessna G1000 Skyhawk
The best-selling airplane of all time gets more sophisticated

Since the demise of the Cessna 152 in 1986, the Skyhawk has emerged as perhaps the preeminent general aviation trainer on the market. It may be ideal for that role, because it's one of the world's most forgiving airplanes, but until recently, no one considered it a technologically sophisticated airplane.
Monday, May 1, 2006
CHiPs In The Sky
Ever seen those signs that say "Patrolled By Aircraft"?

California's state police have used fixed-wing aircraft to patrol the Golden State's roads for more than 30 years. The California Highway Patrol (CHP) first used Maule M4s, then transitioned to a dozen Cessna 185s. The universally beloved and talented utility taildraggers offered a forgiving personality, reasonable speed and good off-airport capability. Like 185s everywhere, the CHP Skywagons were revered by their pilots and generally regarded as flying jacks of all trades.
Monday, May 1, 2006
Tiger With G1000: Window On The Wild
This safe, easy-to-fly plane keeps getting better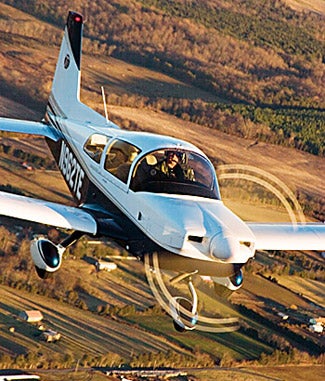 If you haven't yet flown a Tiger, you've missed out on one of general aviation's real treats. As far as I'm concerned, the world has become a better place since the Tiger was reintroduced a few years ago.
Saturday, April 1, 2006
Diesel Skylane
A viable alternative to avgas has arrived

If you fly a typical general-aviation airplane, you probably can't imagine a world without avgas. I fly a Mooney with a four-cylinder, 200 hp Lycoming, and there's currently no alternative engine available. For me and for thousands of other aircraft owners, the thought of avgas becoming obsolete is simply inconceivable.