General Aviation Aircraft
Explore the world of general aviation aircraft with our reviews. Written from a pilot's perspective, these reviews provide fantastic insight into what these general aviation planes are really like.
Tuesday, April 1, 2008
Airplanes, Cars—What's the Difference?
What you need to know, on the road and in the air

What's the difference between car (or motorcycle) engines and aircraft engines? It's a perennial question with a series of stock answers, none of which is sufficient.
Tuesday, April 1, 2008
Piper Matrix: The Pressure Is Off
Piper unveils its take on a turbocharged, four-place single—with two extra seats

Marathon Key gleams in the late-afternoon sunshine. It's like an emerald in Florida's highway of island pearls, which dot Route 1 from Miami to Key West. Marshmallow cumulus graze on the rainbow of color beneath us. The Caribbean waters translate from jade and lime green to a myriad of blues—sapphire near the land to azure offshore to indigo and navy in the deep.
Tuesday, April 1, 2008
Flying Into The Future
Behind the Bonanza's anniversary makeover

Baby boomers can appreciate the urge to have a little work done as a milestone birthday approaches: tone up the body, smooth out a few wrinkles, all to reflect the youthful zest we still feel in our hearts. So when Hawker Beechcraft Corporation (HBC, formerly Raytheon Aircraft) prepared for the Bonanza's 60th birthday, celebrated last year, the company decided a makeover was in order.
Saturday, March 1, 2008
Cessna Skyhawk: Four-Seat Trainer?
When does it make sense to train in a $220,000, four-seater when you could use a $140,000, two-place model instead?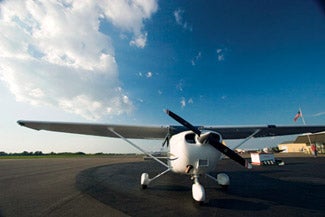 I have a friend who recently began flight training in a Skyhawk. Pete is one of those future pilots you just know won't have any problems with the private-pilot course. He knows cars, drives a Porsche, understands things mechanical and doesn't have any inherent fear of attitudes more complicated than vertical (standing up) and horizontal (lying down).
Saturday, March 1, 2008
The Zenith Of LSAs
Zenith Aircraft of Mexico, Mo., builds durable, all-metal, light-sport aircraft with an emphasis on fun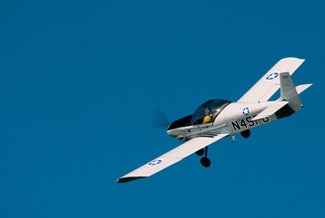 In some respects, Steve Smith is exactly the kind of pilot for whom LSAs were designed. Smith is a 53-year-old entrepreneur in Santa Rosa, Calif., who owns a software company and only began flying a little over a year ago.
Friday, February 1, 2008
10 Things To Look For In An LSA
Use your heart and your brain when considering your LSA purchase

Aviation is experiencing an exciting transformation. At one point, a GA aircraft wouldn't show signs of obsolescence for, let's say, 30 years or so, give or take a decade. Those days are gone. Today, technological advances find their way into airframes and cockpits at an ever-increasing speed.
Friday, February 1, 2008
The Cessna Buyer's Guide
Which one is right for you?

During the private flying boom in the early '50s, America fell in love with Cessna Aircraft Company's high-wing singles. By the mid-'70s, Cessna had built more single-engine airplanes than any other manufacturer (100,000 by 1978). In the late '70s, production peaked for all new airplanes, including Cessna singles, and then sharply tapered off (the production line was actually dormant from 1987 to 1996).
Friday, February 1, 2008
Seneca V: Little Big Twin
When most twins disappeared in the '80s, the Piper Seneca soldiered on. Twenty years later, it's one of only five multis still in production.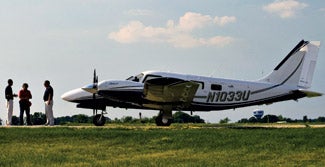 At the risk of compromising my alleged objectivity, I have to confess a soft spot for the Piper Seneca. Back in the late '70s, I spent two years with a Seneca II company airplane. I logged 500 hours in that twin, flying all over the States, Bahamas and Canada—operating solo or with six on board—and bouncing off strips from below sea level to America's highest airport (located in Leadville, Colo.) at nearly 10,000 feet MSL.
Friday, February 1, 2008
Cessna 195: Getting Down To Business
Cessna's postwar, art-deco Businessliner neither outsold nor outran the model 35 Bonanza, but it outclassed practically every other lightplane in the sky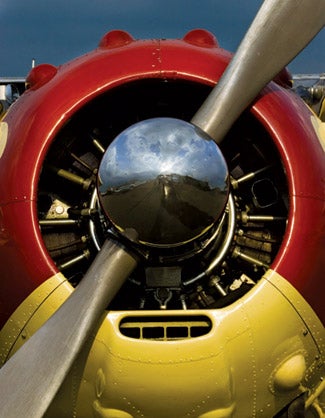 There's no precise way to define taste, but it is possible to define class. Okay, perhaps class can also be difficult to define, but most of us feel it's easy to recognize. To paraphrase a totally unknown art critic/congressman/pundit, "I can't define class, but I know it when I see it."
Tuesday, January 1, 2008
Cirrus SR22-G3: Brazil Or Bust!
After our first flight in the newest Cirrus over San Francisco, we couldn't wait to fly one all the way to Brazil

Wow, now that's a lot of trees. I'm 9,500 feet over the Amazon rain forest, and the only thing I see from horizon to horizon is a bumpy carpet that's toned British-racing green. A couple days ago, I set off from the Cirrus plant in Duluth, Minn., for what was then a distant port, pointing the nose of this spanking-new Cirrus SR22-G3 south and saying to myself, as I climbed to my initial cruise altitude, "São Paulo or bust."
Tuesday, January 1, 2008
SIAI-Marchetti SF.260: Bellisimo In Tre Dimensioni
Yeah, it's Italian, and if you're thinking "flying Ferrari or Lamborghini," you're ABSOLUTELY right

Just as I'm about to squeeze the trigger, the airplane ahead jinks into a tight, descending right turn, wings nearly perpendicular to the ground, pulling hard.
Tuesday, January 1, 2008
Gosh, It's A Gobosh
With a name derived from the phrase, "Go big or stay home," the Polish Gobosh is an LSA with attitude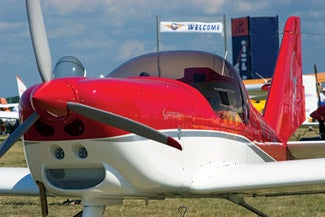 If there was ever any question regarding the viability of the LSA market, Cirrus and Cessna pretty much erased those concerns with announcements of their own LSAs at AirVenture 2007. Both companies obviously hope to lure new pilots to their step-up models.
Saturday, December 1, 2007
Micco SP26A: Capable Aerobat
This is that rare machine: a fun gentleman's aerobat capable of cross-country travel or a Saturday-afternoon hamburger flight

Two-seaters have a special place in general aviation.
Saturday, December 1, 2007
TL-Ultralight: Sting Sport TL-2000
Yet another Czech Republic LSA is showing the world how to build a true economy machine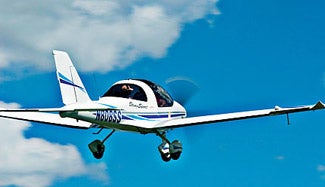 It seems the Czech Republic is one of the world's centers for LSA manufacturing these days. A multitude of light-sport aircraft are being built in the former Czechoslovakia and sold all over the world.
Thursday, November 1, 2007
No Worries With iFly
Shared access and exceptional member care make flying a cinch

I was introduced to a new kind of flying at an open house in Long Beach, Calif. Erik Lindbergh, grandson of Charles Lindbergh and cofounder of iFly, spoke of the "world's first exclusive aero club," a membership-only venture that provides shared access to technologically advanced aircraft and high-end customer service. Having recently earned my private license, I typically rent airplanes (and envy friends who own theirs). But iFly's program was intriguing, so I decided to check it out.
Thursday, November 1, 2007
The "New" Old Centurion
Now out of production for 20 years, Cessna's top piston single offers good range, excellent stability and reasonable, six-seat comfort for pilots with a yen for a high-wing speedster

The step-up market has always been critically important to the major aircraft companies. There may not be much profit in building trainers, but manufacturers are well aware that pilots tend to buy the same brand in which they learn. A pilot who earns his license in a Warrior, 152 or Musketeer is likely to consider an Arrow, Skylane or Bonanza, respectively, as a first step-up airplane.
Thursday, November 1, 2007
Partnership Aircraft
With careful planning, shared ownership could be the best way to go

Would an aircraft partnership save you money or allow you to fly a bigger and better airplane for less than you're spending now? A partnership, or shared aircraft ownership, is one of the oldest and sometimes most practical forms of owning an airplane.
Thursday, November 1, 2007
Diesel Maule: Alternative Energy For The Boondocks
One of America's oldest, and too often forgotten, aircraft manufacturers introduces its answer to the ever-tightening supply of avgas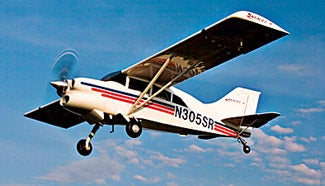 I don't know about you, but I can't imagine a world without avgas. Within a few years, I may need to stretch my imagination. The reality is that avgas may not be with us for more than about another decade (if that long).
Thursday, November 1, 2007
Kappa KP-5: LSA With A Difference
The Czech Republic continues to offer some of the most comfortable and capable LSAs in the industry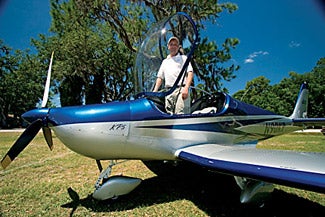 Most of us who came to LSAs from the fully certified Part 23 side of the industry were initially a little skeptical as to whether the new class of aircraft was "real." Would LSAs be as flimsy and primitive as some of the early ultralights?
Tuesday, October 23, 2007
Diamond DA40 XL: Polishing The Diamond Star
The new Diamond DA40 XL incorporates new aerodynamics, an improved, composite prop and an advanced exhaust system to increase the knot count

Ask anyone who's tried to wring more speed from an existing aircraft design, and you'll learn that the task is very difficult. Hot-rodders have long been adding speed on cars and motorcycles by installing progressively more powerful engines, and that works great for machines that roll on wheels. Unfortunately, it's not nearly as effective on airplanes.
Monday, October 1, 2007
$500 Per Month?
You can own an airplane on a budget

I've always believed that everyone can own an airplane. Indeed, I've noticed that many of the people who are now jetting around in Gulfstreams or Challengers got started in Champs, Cubs, Stinsons, Cessna 150s, Cherokee 140s or similar entry-level airplanes.
Monday, October 1, 2007
Ovation3: Reaching For 200
Mooney's new Ovation3 pushes the cruise-speed battle closer to 200 knots—without a turbocharger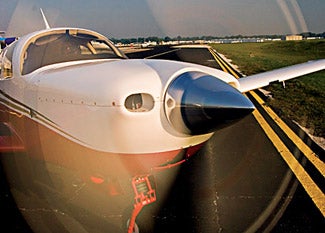 On the face of it, retractable gear seems almost an ideal solution to the problem of making an airplane fly faster. The whole idea is to reduce drag and increase cruise; cleaning up the underwing accomplishes that mission, though with varying levels of success.
Monday, October 1, 2007
Bad Girl
Flying Patty Wagstaff's "girly" Extra 300S

There I sat as the consequence of a misunderstanding, watching the ground drop away at a satisfyingly rapid rate.
Monday, October 1, 2007
CZAW SportCruiser: Top-Of-The-Line LSA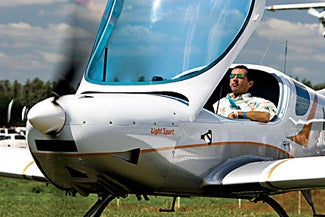 Since the official advent of LSAs at Sun 'n Fun 2005, the type has taken off beyond the wildest dreams of its developers. It seems there's some kind of LSA on virtually every airport ramp these days. In view of the type's popularity, LSA designers have looked for ways to push right up against the allowable limits of certification. The type is limited to 600 kg (1,320 pounds) gross weight, can't carry more than two folks and can't exceed a cruise speed of 120 knots.