Saturday, October 1, 2005
25 Bargain Birds For 2005
The aircraft market continually changes, creating new low-cost airplanes for pilots who dream of owning their own plane

Compiling any list of the 25 best bargain buys in general aviation is almost guaranteed to ruffle some feathers. Our choices aren't always going to agree with everyone else's. No matter how much we try to be fair and impartial, our selections have to be at least a little subjective. We're probably as subject to partiality as the next pilot, even if we're allowed a broader frame of reference." />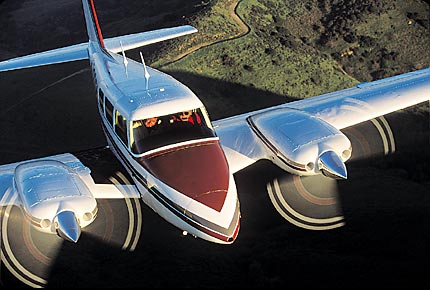 Compiling any list of the 25 best bargain buys in general aviation is almost guaranteed to ruffle some feathers. Our choices aren't always going to agree with everyone else's. No matter how much we try to be fair and impartial, our selections have to be at least a little subjective. We're probably as subject to partiality as the next pilot, even if we're allowed a broader frame of reference.

By definition, our list of bargains is guaranteed to exclude many popular models, specifically because those airplanes' very popularity has elevated their prices, often putting them out of reach for pilots shopping for bargains. Our list also excludes later models with typical prices approaching or over $100,000. Certainly, there are good buys in the over-$100,000 class, but the goal here is to highlight more economical airplanes.

Here is our list of the current market's best 25 bargain airplanes. The values listed come directly from the latest Aircraft Bluebook Price Digest and the Vref Aircraft Value Reference. You may find examples of these aircraft that are both higher and lower in price; however, we're guided by nationwide sales data.
1. Piper Twin Comanche
As the only twin in our survey, the PA-30 and PA-39 represent the best combination of economy, efficiency, redundancy and performance in the industry. With a pair of 160 hp engines and only 3,600 pounds to lift, the Twin Comanche offers good climb and an easy 165 knots of cruise. Single-engine climb isn't spectacular, about 250 fpm, but all four seats are usable most of the time, and good examples of the PA-30 are generally available for under $95,000.—Bill Cox

2. Piper Cherokee 140
The littlest Cherokee is something of an ultimate entry-level single, blessed with almost nonexistent stall characteristics, four seats (two-plus-two, more realistically) and, generally, the most benign handling of any single in the sky. Don't plan on stellar climb at gross, and do figure on cruise at 110 knots max, but also expect to operate the airplane for the lowest hourly cost of virtually any other four-seater. Expect to pay a minimum of $25,000.—Douglas Colby
Page 1 of 5