Tuesday, December 3, 2013
Adventure Aircraft Buyer's Guide 2014
These aircraft can do it all—training, aerobatics or bush flying on wheels, skis or floats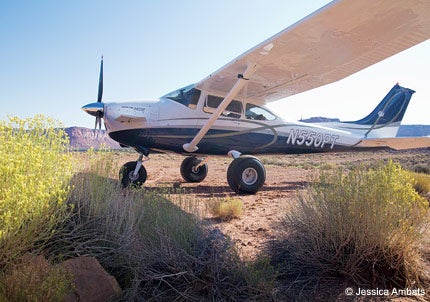 King Katmai
Many adventure aircraft are among the most docile machines in the sky. We call them adventure aircraft because their purposes are most often not the standard personal/business transport. They can be used for those missions, but their more common tasks have to do with bush or utility flying, the latter often on your choice of landing gear, wheels, skis or floats. Alternately, adventure aircraft teach us aerobatics or allow us to visit places without airports. Strange as it may seem, we fly adventure aircraft for the sheer adventure of it.
American Champion
www.americanchampion.com
Champ
If you look back far enough in aviation history, you're bound to run across the venerable Champ. The Aeronca Champ 7AC's origins stretch back to the 1930s, but thanks to the efforts of Jerry Mehlhaff, owner of American Champion Aircraft in Rochester, Wis., you can still buy a new variation of the Champ, though a significantly upgraded one. Today's Champ flies beneath aluminum wings, whereas the original had Spruce wings. The modern airplane employs the 100 hp Continental O-200D engine, basically the Cessna 150 powerplant, rather than the old 65 hp mill of the 1940s. Perhaps best of all, the Champ is one of the few certified airplanes that also can be flown as an LSA. Cruise is about 80 knots following a 700 fpm climb, and you might want to think twice about operating out of Denver in summer, but the fun quotient is high, and the price isn't. Price: $120,900.
Aurora
If you need more horsepower and want to add basic akro to your repertoire, the Aurora, the second airplane in the American Champion line, may be the machine for you. This one features 118 hp. It's a metalized version of the basic Citabria. You can't do any exotic akro tricks with the Aurora, loops and rolls are pretty much the limit, and even then only through proper energy management, but you can dip your toe in the water of aerobatics and have fun in the process. Some flight schools employ Auroras as unusual attitude trainers, but the engine is carbureted and there are no inverted systems, so negative maneuvers will starve the engine of fuel and oil. The model also makes a great Sunday-go-to-burger flyer, a tractable machine for those out-of-the-way airport restaurants. Useful load is typically 600 pounds, which works out to full fuel and 400 pounds of people and stuff, generous for a two-seater. Price: $136,900.
Adventure (Citabria)
In keeping with the basic premise of our new aircraft guide, American Champion has a model specifically named "Adventure." This is essentially the Citabria configuration again, but in modern dress. It comes standard with the Hershey-bar airfoil and fixed-pitch Sensenich prop, but power has been bumped up to the 160 hp Lycoming O-320. This shot of additional adrenalin makes vertical maneuvers more fun, since better climb means less time spent climbing back to altitude. If akro isn't your thing, not to worry. The Adventure's extra power pushes cruise to 117 knots on about nine gph. This translates to about three hours' endurance, worth 350 nm. Gross is 1,750 pounds, and payload works out to a fairly generous 340 pounds. That's two folks plus toothbrushes. One peripheral benefit is a TBO of 2,400 hours, one of the highest of any piston engine. Price: $142,900.
Explorer/High Country Explorer
If your mission is off-airport operation, and you need an airplane capable of fitting into short, unimproved strips or no strip at all, American Champion's Explorer may be the model for you. The Explorer enjoys a larger wing and flaps to allow operating in less than 500 feet of improvised runway. The optional High Country Explorer does even better with an additional 20 hp out front and standard 8.00x6 bush tires. The result is an airplane that bridges the gap between the old 7-series Citabria and the more serious Scout. The gear is sprung higher to provide better prop clearance, and the big wheels allow the airplane to operate in rough or soft terrain with less chance of incident. It's one of American Champion's top models for bush operation. Price: $146,900.
Page 1 of 4