Tuesday, February 23, 2010
Buyer's Mini-Guide To Four-Seat Singles
Four-place singles always have been the measuring stick of the industry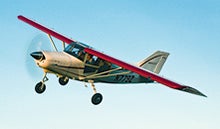 Maule MXT-7-180
Maule MXT-7-180
($183,020)
Family-owned and -run Maule Air of Moultrie, Ga., continues to live on despite recessions and the lack of a huge corporate sugar daddy. Maule has a variety of engine, door and gear options available; we cover the two most popular options here.
The MXT-7-180 is the company's entry-level, fabric-covered machine: a four-seat single with a nosegear out front and a 180 hp Lycoming engine for motive force. The 180 hp Maule's primary claim to fame is simply economy. It's probably the least expensive four-seater you can buy, operating costs are low, and the airplane is so simple, maintenance shouldn't be a major concern. The baby Maule mounts 73-gallon tanks in the wings, enough for a full six hours of endurance (plus reserve) at normal cruise. At a reasonable 115 knots, that works out to a range of 680 nm.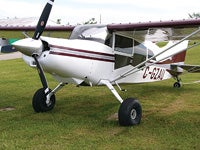 Maule M-7-260
Maule M-7-260
($221,420)
The big Maule may be the only conventional-gear airplane in our survey, but its performance is far from conventional. The top piston Maule (there's a turboprop version available on special order) mounts 260 hp on the nose, and it has a talent for landing and leaping back out of places where only snowmobiles, dune buggies and dog teams go. An experienced Maule pilot can do things with the airplane that no one else would try in anything short of a Helio. The type boasts a near-legendary reputation in the bush country of Canada and Alaska. Short-/soft-field performance is so good, it's hard to quantify. Maules have won short-field takeoff/landing competitions in Alaska, and the type continues to be popular with bush pilots around the world.
Piper Archer III
($299,500)
Production of the Archer was temporarily suspended last year, but it's being reinstated for 2010 to compete with the Cessna Skyhawk S. The revived Archer will be an enhanced edition with standard leather interior, AC, Garmin 600 PFD/MFD, S-Tec 55X autopilot and Nexrad.
The Archer remains one of Piper's long-term winners and is an easy step-up from the Warrior. With only 180 hp under the pilot's palm, the Archer offers a 128-knot cruise for four hours, adequate for cross-country trips as far as 500 nm. Piper hopes Archer buyers may be induced to purchase an Arrow or Seminole, comparable step-up, two-engine airplanes with similar powerplants and retractable gear.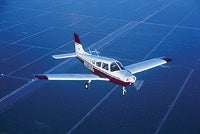 Piper Warrior
Piper Warrior
($290,000)
The Warrior has been Piper's entry-level airplane for more than 30 years. Son of Cherokee, the Warrior competes more or less head to head with the Cessna Skyhawk, though the Piper flies with 20 less horsepower. Climb is about 750 fpm and cruise is 115 knots, but the typical training mission doesn't depend on high altitude or quick cruise speed. Stall is only 44 knots, even lower than the Skyhawk's bottom number, placing the Warrior in the same performance class.
Some instructors believe the Warrior is even easier to fly than the Skyhawk (if that's possible), and it's certainly true the Piper is difficult to stall and almost impossible to spin. Student pilots like the Warrior's low wing, and the airplane is so simple to operate that the quest for the private license is an easy road.
Page 3 of 6