Tuesday, February 23, 2010
Buyer's Mini-Guide To Four-Seat Singles
Four-place singles always have been the measuring stick of the industry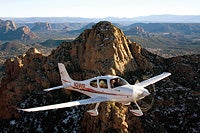 Cirrus SR20 GS
Cirrus SR20 GS
($332,900)
Brothers Dale and Alan Klapmeier (now, sadly, no longer business partners) created the world's best-selling airplane in 1998 and began selling it later that year. As Alan put it so succinctly, "You have to be dumb enough to start [in this business] and smart enough to finish." The Klapmeiers have "finished" about as well as anyone in today's economy. The Cirrus family of aircraft are collectively the most successful in general aviation, and the SR20 was the first model introduced in 1999. An all-composite design, the SR20 features 26-G, energy-absorbing seats, a CAPS full-airframe parachute, seat-belt air bags and a variety of other safety features, many unavailable with the competition. The SR20 sports a 165-knot max cruise following an 800 fpm climb with only 200 hp on the nose. In combination with a comfortable cabin and 56 gallons of usable fuel, the SR20 manages to offer a reasonable traveling machine for trips out to 750 nm.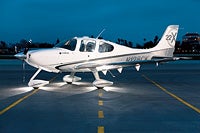 Cirrus SR22 G3 (photo by Chad Slattery)
Cirrus SR22 G3
($441,050)
For a fixed-gear machine, general aviation's most popular airplane offers performance that's more typically associated with retractables. Cruise with 310 hp on tap is a substantial 185 knots, nearly up to pace with the Mooney Ovation. Perhaps equally important, the SR22 has a generous-size cabin that will easily accommodate four folks; it's 49 inches wide by 50 inches tall. The Klapmeiers designed the cabin around the dimensions of the BMW 5 Series. Twin side sticks provide pitch and roll control, and the Perspective avionics, complemented by synthetic vision, make IFR as easy as it gets. The airplane's 92-gallon tanks allow range in excess of 1,100 nm. The newest innovation at Cirrus is the Tornado Alley turbonormalizing system that allows speeds as high as 219 knots at 25,000 feet. The SR22 GS Turbo should find favor with pilots who need its excellent high-density altitude performance.
Retracts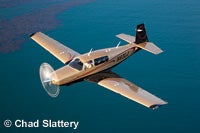 Mooney Ovation2 GX ($449,000) & Ovation3 ($474,900)
Mooneys always have boasted the best economy of anything in production ranks, and the Ovation2 and Ovation3 are the latest of the economy champs. I ferried a dozen or so Mooneys, mostly Ovations, to Australia in the '90s; the type's speed and efficiency make it one of the most worry-free airplanes I've ever flown across the Pacific. These days, Ovations come in two varieties, the Ovation2 and Ovation3. The Ovation3 is the identical airplane but upgraded to a 310 hp version of the Continental IO-550-G that turns a 2,700 rpm redline rather than 2,500 rpm. On a good day, with all the biorhythms on high, the Ovation2 will cruise at 186 to 188 knots, while the Ovation3 will manage more like 193 to 195 knots.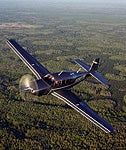 Mooney Acclaim S ($579,000)
If there once was a time when other manufacturers thought they could match the Mooney's speed, that's no longer the case. Mooney is acknowledged to offer the world's fastest production piston airplane. The spec is 242 knots, and I saw 240 knots at FL250 last year in a demonstrator, so I know it's possible. Mooneys are about more than simply speed, however. The type offers strong climb performance, typically 1,200 fpm. They're comfortable machines to fly, reasonably easy to maintain and they offer better range than practically anything else in the class. It's perhaps surprising that Mooneys manage to keep ahead of newer competition despite flying with less horsepower and in a configuration that hasn't changed much in 20 years. That's more a tribute to the durability of the design than an indictment of antiquated aerodynamics.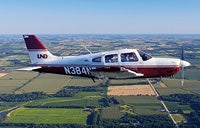 Piper Arrow ($434,275)
Piper's Arrow is one of a trio of four-seat, single-engine retractables still available. The 200 hp Arrow basically is a folding-foot Archer with a constant speed prop and 20 more horsepower.

The first Arrows featured a clever airspeed-activated gear system that extended the wheels if the pilot forgot to select gear down. Unfortunately, the system was too good. A pilot lost power, turned toward an airport and got too slow—the wheels extended and he didn't make the runway. The inevitable lawsuit caused Piper to discontinue the feature.

What remains is a 137-knot airplane that serves as a high-performance retractable at several aviation universities. Climb is 800 fpm from sea level, and max fuel is 72 gallons, leaving a 540-pound payload, roughly three folks plus baggage.


Page 4 of 6