Tuesday, December 7, 2010
Four-Seater Buyer's Guide
20 new aircraft to choose from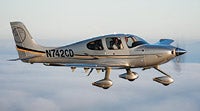 Cirrus SR22T
Cirrus SR22
The SR22 was/is the inevitable Cirrus step-up model, with 310 hp under the pilot's right palm. Combine a side stick, the aforementioned BRS parachute and the Cirrus Perspective Avionics, and you have the combination that went on to become the world's most popular general aviation single. Base Price: $385,500.
Cirrus SR22T
The original turbo Cirrus was an aftermarket turbonormalizer produced by Tornado Alley Turbos in Ada, Okla. For 2010/2011, Cirrus introduced a Continental factory turbo version of the SR22 that boasts many of the same advantages, but is produced totally by Cirrus in Duluth, Minn. Base Price: $475,000.
Aircraft Comparison
Specifications and performance numbers are extracted from the manufacturer's website (when available), Aircraft Bluebook Price Digest or Jane's All-The-World's Aircraft. Some numbers may be preliminary for 2011, and performance specs may not be comparable. Direct price comparisons between aircraft in the same class may not be possible because of differences in standard equipment.
Click on image to enlarge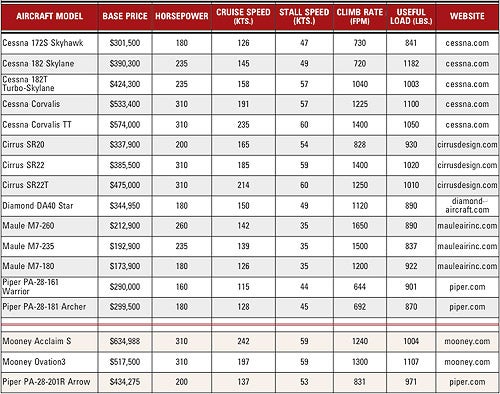 Retractables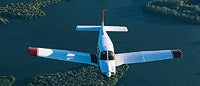 Piper Arrow
Piper Arrow
Piper's first midpowered retractable had a most unusual feature—automatic gear extension. The system worked well, so well that today's Arrows exclude the feature for legal reasons. (Don't ask.) Even so, the Arrow remains one of the most economical airplanes for complex type transition, so much so that both Embry Riddle Aeronautical University and the University of North Dakota, two of America's largest institutional flight schools, employ Arrows for step-up training. In training mode, an instructor often operates with two students, one to observe from the back seat and one to fly—then they land, and the students trade places. Base Price: $434,275.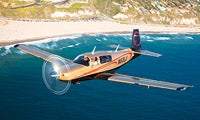 Mooney Ovation3
Mooney Ovation2 GX/Ovation3
Some pilots regard the Ovation as the best Mooney ever produced (though Mooney 201 fans dispute that claim). With 280 hp on tap, the Ovation will outrun virtually any other normally aspirated production airplane in the sky, scoring a real 185-190 knots on a good day with all pilot biorhythms on highs. The Ovation III pumps the power up to 310 hp and realizes slightly better climb and a little more speed. Either model will allow you to pass virtually any other production airplane at low altitude and assure a place at the head of the normally aspirated pack. Base Price: $490,000 (2 GX); $517,500 (3).
Page 3 of 5
Labels:
Aviation Resources
,
Buyer's Guide
,
Buying A Plane
,
Decision Making
,
Features
,
Pilot Guide
,
Pilot Resources
,
Staying Current
,
Best Buys
,
New Aircraft
,
What's New
,
Aircraft
,
Aircraft Ownership