Tuesday, December 7, 2010
Four-Seater Buyer's Guide
20 new aircraft to choose from
Two-Seaters
Click on image to enlarge


Excluding airplanes dedicated primarily to fun flying in one form or another and those directed at utility operation, there are only two, two-seat models devoted to flight training. Pilots do buy these efficient models for personal transport, but the airplanes' main function is most often pilot education.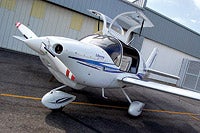 Diamond DA20 Eclipse
Scale a Diamond Star down to two seats, eliminate the aft entry door and you have a Diamond Eclipse. Every time I fly one of these miniature Diamonds, I'm more impressed. The Eclipse uses the same Continental engine (without FADEC) as the Liberty, so it has roughly the same fun quotient. More importantly, the Eclipse is an easy flying machine with much to teach a student. Stalls are gentle, landings are easy, and the Eclipse has just the right control harmony to encourage a fledgling pilot. Base Price: $171,890.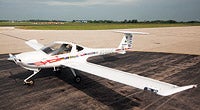 Liberty XL2
The Liberty features a 125 hp, FADEC-controlled, Continental IOF-240B engine, and the result is one of the most efficient two-seaters on the market. The Liberty boasts single-lever power control and excellent fuel economy to glean the maximum range from its 30-gallon fuel supply. Built primarily as a trainer, speed isn't the goal, but the airplane turns in 130 knots or more with a full load, good efficiency for so little power. It's a fun cross- country flyer, as well, center-stick controlled and easily capable of 4.5 hours endurance plus reserve. Base Price: $209,000.

Page 5 of 5
Labels:
Aviation Resources
,
Buyer's Guide
,
Buying A Plane
,
Decision Making
,
Features
,
Pilot Guide
,
Pilot Resources
,
Staying Current
,
Best Buys
,
New Aircraft
,
What's New
,
Aircraft
,
Aircraft Ownership