Tuesday, December 17, 2013
Jets And Turboprops Buyer's Guide 2014
Jet-A dream machines for 2014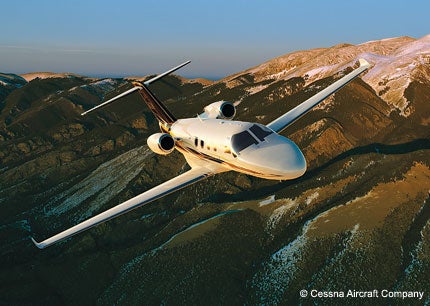 Cessna M2
It was once said, "Whoever said money can't buy happiness simply didn't know where to shop." And, judging from the crowds at NBAA last October, the shoppers are back, and whether it was for browsing or buying it's a good sign for a recovering turbine market. There are a few new models such as the Cessna M2, the Eclipse 550, and the HondaJet coming on line this year and a lot of incremental improvements being introduced. Pilatus has finally publically committed to the PC24, a long-studied project that will eventually move the company into the twin-turbojet market.
Prices never seem to go down, but it's still a buyer's market and manufacturers remain eager to offer incentives to keep production rolling. Whether you're transitioning from a piston, or you just need more capability, there are a lot of choices for anyone with the mission and means to burn Jet A.
Fixed-Gear, Utility-Class Singles
Want to haul a load of people or cargo into a dirt strip for a week of camping? A fixed-gear, single-engine turboprop might be the best tool for the job. Swap out the gear for floats and SETPs make for reliable, flexible operations on water.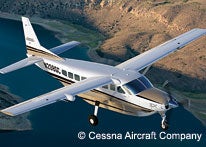 Cessna Caravan
Cessna Caravans
Since its first delivery in 1985, the Cessna Caravan has racked up well more than 15 million fleet hours and an enviable safety record. Cessna offers four different configurations to address a wide range of missions. Besides the cargo version, the 675, Amphibian and the Grand Caravan EX are the most interesting to owner-pilots. All have a fuel capacity of about 335 gallons, three-screen G1000 avionics and DOC of about $465/hour. Here is a quick look at each version:
Caravan 675
This is the original "short- body" Caravan that seats eight to 14 and has a maximum cruise of 186 KTAS and a range of 932 nm. The engine is a PT6A-114A with 675 shp. With full fuel it can take on another 1,086 pounds of payload. Base price (2014): $1.9 million.
Caravan Amphibian
This is basically an amphibian 675, with more storage room in the floats that can handle up to 725 pounds of cargo. Maximum speed is 159 KTAS with a range of 805 nm. Payload with full fuel is 1,006 pounds. Takeoff distance is 3,660 feet. Base Price: $2.3 million.
Grand Caravan EX
The Caravan Grand EX features an a PT6A-140 with 867 hp for improved performance. This is the largest Caravan with a stretched fuselage that can seat from 10 to 14. The maximum speed of 185 KTAS is achieved at 10,000 feet. Maximum range is 792 nm. With full fuel you can still carry an impressive 1,321 pounds of payload. Base Price (2014): $2.1 million. Contact:
www.cessna.com
.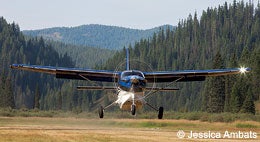 Quest Kodiak
Quest Kodiak
Now that 100 Kodiaks have rolled off the production line, it's safe to say that Quest has a hit on its hands and it's easy to see why. Designed for backcountry strips, the Kodiak is aimed squarely at the rugged, utility turboprop market. Power is supplied by a P&WC PT6A-34, 750 hp engine with a 4,000 hour TBO. The spacious cabin accommodates up to 10 seats or 248 cubic feet of cargo that can be loaded through the front cockpit doors or the large rear 49x49-foot cargo door. With a maximum of 320 gallons, the range stretches to 1,132 nm (at 135 knots). Top speed is 183 KTAS. At full gross weight, an average Kodiak pilot can get airborne in only 934 feet and touch down and stopped within 705 feet, without using reverse.
Page 1 of 6