Tuesday, December 17, 2013
Jets And Turboprops Buyer's Guide 2014
Jet-A dream machines for 2014
Still In The Works
A number of new turbines are working their way through the design, test and certification process. Spec and delivery dates are a bit fuzzy, but here 's where things currently stand.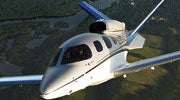 Cirrus SF50 Vision Jet


The single engine Vision Jet program continues on the long path toward certification. The SF50 will have a maximum altitude of FL 280, with a top speed of 300 KTAS, seating for five and a range of "about 1,000 nm." Garmin Cirrus Perspective with SVT has been selected for the flight deck. First deliveries are targeted for late 2015. Base Price: estimated to be less than $2 million.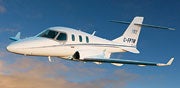 Diamond D-Jet
On again and off again, Diamond continues to talk about their single engine D-Jet that will be certified to FL250 at speeds up to 315 KTAS. With seating for four to five, the D-Jet is projected to have a range of 1,350 nm. So, stay tuned. Base Price: $2 million.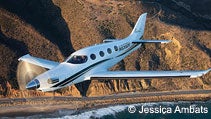 Epic Aircraft
Epic recently discontinued selling kit planes to focus on developing a certified product based on the Epic LT. It will be similar to the LT with all-composite construction, six seats, a top speed of around 325 KTAS, large full-fuel payload and an IFR range of over 1.300 nm. Introduction will be in 2014 with full production expected by mid-2015. The price will be $2.75 million. Contact: www.epicaircraft.com.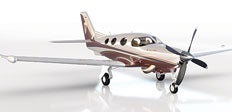 Kestrel
The company continues to make progress toward certification. The aircraft will seat up to eight with a full-fuel payload of 1,200 pounds. A 5,000-hour TBO Honeywell TPE331-14GR 1,000 hp turboprop engine will produced a 320 KTAS top speed with a max range of 1,300 nm. Delivery dates and prices haven't been announced yet.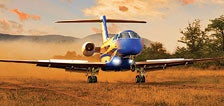 Pilatus PC-24
The just-announced PC-24 twin jet has a projected top speed of 425 KTAS, a range of 1,950 nm and will seat 10 to 12. The design is for operations on short, non-improved strips and features a large rear cargo door with a fully reconfigurable cabin. Balanced field length will be 2,700 feet at MGW, and it will be certified to FL450. First deliveries are projected during the 2017-18 timeframe. Base Price (in 2017 dollars): $8.9 million.
Page 6 of 6