Tuesday, December 11, 2012
LSA Buyer's Guide 2013
More new models, tighter FAA regulation and budget birds!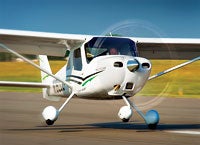 Cessna Skycatcher
Cessna Skycatcher
www.cessna.com
The Cessna C-162 Skycatcher is now a primary aircraft, no longer an LSA. Cessna raised a few eyebrows when it raised Skycatcher's price to $149,900. Primary Aircraft certification will allow it to be sold in Europe, once the certs are earned. Sport-pilot licensees may legally operate Primary aircraft, but can't exceed the limitations of the SP license, such as no night flying and max altitude of 10,000 feet, and the aircraft must meet the definition of a legal LSA (1,320 pounds max takeoff weight, top speed 120 knots, etc.), which Skycatcher still does.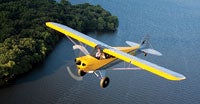 Cub Crafters Carbon Cub
CubCrafters
www.cubcrafters.com
CubCrafters by mid-year took over third place on the strength of its torrid sales and production pace. By mid-year, the company had registered 28 aircraft, a quicker pace than in 2011, and led in total numbers only by Cessna. Its beautiful Carbon Cub SS and Sport Cub S2 continue to rack up sales. Immaculate construction, finishing and appointments explain its success. Price: $172,990 (Carbon Cub SS); $134,950 (Sport Cub S2).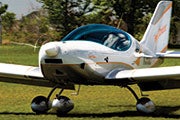 Czech Sport Cruiser
Czech Sport Aircraft
www.czechsportaircraft.com
Dropping back a notch from last year into fourth place, Czech Sport remains strong in the market with its stylish, easy-flying Sport Cruiser, briefly offered as the Piper Sport, and nearing 190 in total registrations. CSA offers three models of the sleek, low-wing, side-by-side cruiser with a variety of features: Club, Tourer and Professional. Price: $119,000-$139,900, depending on model.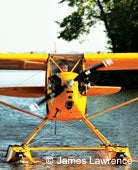 American Legend Cub
American Legend
www.legend.aero
American Legend continues strong with several new Legend Cub S-LSA and Texas Star kitplanes registered. The new Super Legend adds a flapped wing, carbon-fiber components and the new 115 hp Lycoming IO-233-LSA multi-fuel engine. Continental O-200 (100 hp) and Jabiru 3300A (120 hp) engine versions are also offered. Price: $124,900 (open-cowl Legend Cub); $128,900 (closed-cowl Cub); $146,900 (Super Legend).
Tecnam Aircraft
www.tecnam.net
Venerable Italian aircraft producer Tecnam has a new budget offering: the $74,000 (flyaway from Virginia!) P92 Echo Classic Light. Structure is identical to all the P92 airframes, produced since 1992. To save weight, control surfaces (flaps, ailerons, rudder, stabilator) are fabric-covered. The main gear and nose gear are P92-identical; smaller wheels and tires save weight. Tecnam has a deep fleet of quality LSA: the new P92 TD taildragger, P92 SeaSky floatplane, sleek P2008, P2002 Sierra low-winger and P92 Eaglet trainer. Prices: $74,999 to $157,800.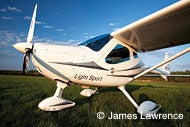 Remos GX
Remos
www.remos.com
Remos of Germany continues with three models of its superbly crafted, smooth-flying GX line: the GX AVIATOR II, GXNXT and GXeLite. A variety of standards and options include Garmin Aera 510, Dynon seven-inch SkyView EFIS (the go-to EFIS for many LSA models), Dynon D100 and D120 EFIS Garmin's 696 GPS and much more. Prices range from $120,000 to $145,000, many options available.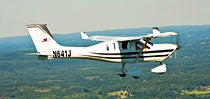 Jabiru
Jabiru
www.usjabiru.com
Australian maker Jabiru holds on to eighth place with two S-LSA models that have logged well in excess of 500,000 hours since 1992. The J230-SP (120 hp) and J-170-SP (80 hp) are powered by the company's own Jabiru power plants. The J-230 has an 800 nm range. The J-170 is in wide use for training roles. Base price: $129,000 (J230-SP); $114,900 (J170-P).
Page 2 of 6