Tuesday, December 11, 2012
LSA Buyer's Guide 2013
More new models, tighter FAA regulation and budget birds!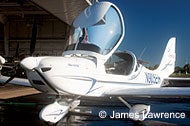 Evektor Harmony
Evektor Aircraft
www.evektor-aircraft.com
The Czech producer's latest model, Harmony, optimizes a long pedigree of solid touring aircraft. All-metal construction, excellent cruise speed (110 knots), and an unexcelled inside/outside fit and finish make the Harmony worthy of a closer look. Evektor fields several fully certified (EASA standards) ultralights in Europe, and the U.S. version can also be fully IFR equipped. Many U.S. dealers nationwide, too. Price: $168,000 (loaded).
TL Ultralight
www.sportair.aero
Sportair USA of Little Rock, Ark., has an LSA for just about whatever kind of sport flying you're into. The TL-2000 Sting S4 low winger, TL-3000 Sirius high-wing luxury cruiser, Zlin Piper Cub clones (made in Czech Republic) including the iCub (with docked Apple iPad), the popular SeaRey and the single-seat Dallair FR-100 Snap!, a fully aerobatic single-seater S-LSA or Experimental-Exhibition air show-built kit. Price: $149,500 (Sting S4); $151,000 (Sirius).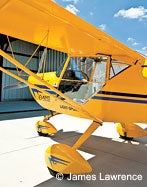 Aerotrek
Aerotrek Aircraft
www.fly-aerotrek.com
Aerotrek continues to deliver fun-flying, affordable tube/fabric high-wingers to the U.S. market. Manufactured in the Czech Republic, the Aerotrek A240 tricycle-gear and A220 taildragger S-LSA are muscular (585/650-pound useful load), folding-wing (standard) flyers. More than 400 flying worldwide since 1990. Many options (Dynon SkyView, tundra tires, etc.). "Well-equipped" price: $84,950.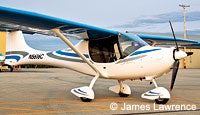 Allegro
LSA America
www.allegrolsa.com
The Allegro LSA, an all-U.S. made, composite/aluminum LSA, comes in three flavors: Classic Trainer, Voyager and Executive. Designed in the Czech Republic, it's now produced in North Carolina. With a full fuel payload of 580 pounds, the sturdy trainer/flivver outlifts most of the competition. The Executive model includes a SkyView EFIS-based deck. Prices: $89,000 (Classic Trainer); $94,000 (Voyager); $99,000 (Executive).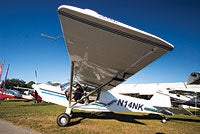 Rans
RANS Designs
www.rans.com
Rans has built top-quality, exotic bicycles and innovative sport aircraft for nearly 30 years. Three S-LSAs—the S-19LS Venterra low-wing, all-aluminum monocoque cruiser, 2012-updated S-7LS Courier, Cub-style tandem and S-6LS Coyote II (2,000 delivered!)—speak to Rans' unique hegemony in sport aviation. Prices: $107,500 base (S-7LS). S-6LS and S-19LS prices currently in revision.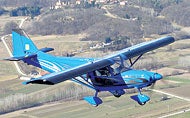 Savannah S
I.C.P. Aviation
www.icpnorthamerica.com
I.C.P. took over the reins from former dealer Skykits. The company has registered nearly 30 iterations of its Italian-built, STOL-capable (short takeoff and landing performance) Savannah S. The all-metal, high-wing S-LSA sports a high-lift NACA 650-18 airfoil and Junkers-style flaperons. Large window doors, stall speed around 26 knots, and a "VG" (Vortex Generators) version are highlights. Price: $71,950 ("S" model).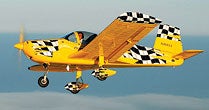 IndUS Thorpedo
IndUS Aviation
www.indusav.com
Sharing 16th place, Indus Aviation is transitioning toward Chinese production of its Thorpedo S-LSA. A variant of the FAR 23-certified Thorp T-211, (1946), the Thorpedo became a popular kitplane in the 1970s. Reports in early 2012 called for a new factory in Weinan, China, to be completed, with an expected 100 units per year. Stay tuned: If Indus can produce at a competitive price, Thorpedo could enjoy a renaissance.
Page 3 of 6