Tuesday, December 11, 2012
LSA Buyer's Guide 2013
More new models, tighter FAA regulation and budget birds!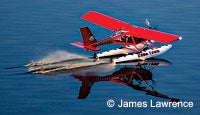 FPNA Capetown
FPNA
www.fpna.com
Sean Oaken's FPNA (Float Planes and Amphibs) of Sebring, Fla., makes maximum benefit of his year-round, lake-strewn home base with his own air force of surf-and-turf S-LSA. Tied for 16th place, the company sells and instructs on no less than 13 aircraft, from light sports to ultralights to powered parachutes. Some of our favorites: the FPNA Capetown float version of the A-22 Valor and the A-20 Vista tandem high-wing pusher taildragger. Valor and Capetown are unsung, super-sporty, versatile LSA. Prices: $112,000 (Capetown); $67,995 (A-20 Vista).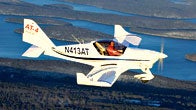 Aero AT-4
Aero AT
www.aeroat-usa.com
One of my favorite S-LSA is the (formerly) Gobosh G700, which went out of business in 2010 but is back as the Aero AT-4. The AT-4 is lively, friendly and comfortable. Made in Poland by Aero Ltd., the all-metal bird is still flown as the G700 by Chris Dillis of Skyraider Aviation in Denver. He's also one of the new investors. Skyraider has enjoyed great success with the type at two different training locations. Base price: $105,550.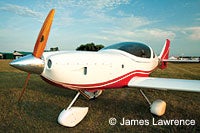 Arion LS-1 Lighting
Arion Aircraft
www.flylightning.net
A popular carryover from the kit-built market, the all-composite, American-built Arion LS-1 Lightning weds spectacular streamlining to top-of-class performance: max cruise of 120 knots and climb rate of 1,200 fpm comes from the popular Jabiru 3300 engine and excellent aerodynamics. Also available as a kit. Base price: near $99,000.
New Members!
Several new aircraft bumped the S-LSA list to 129 in 2012. In addition to the Pipistrel Alpha Trainer and Progressive Aerodyne's SeaRey LSA covered elsewhere, check these out: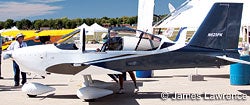 Van's RV-12
Van's Aircraft
www.vansaircraft.com
The success story in E-LSA kits from its introduction is the RV-12 from Van's Aircraft. Van's has delivered thousands of experimentally built GA kits over the years. Hundreds of RV-12 E-LSA kits created demand for an S-LSA version. It's now in production, and still available as an E-LSA kit. Price: $115,000 ("Signature Edition").
SAB Aviation of Americas
www.boomeranglsa.com
SAB's Vulcan is an Italian-built, all-metal low-winger that re-debuted, after a false start, at 2012's Midwest LSA Expo as S-LSA #127. Remember the Falco kit-built aircraft? The Vulcan C-100 Falco descends from that design. Cruise: 111 knots. Fuel: 25.4 gallons in the wings. Payload: 421. Price: $125,000 (estimated).
Pitman Air
www.pitmanair.com
The Dragonfly 582 is S-LSA #128. Long revered as a workhorse, a purpose-built aerotow platform for hang gliders and lightweight sailplanes, it's offered with both Rotax 582 and Rotax 912 power. The 912 version is still being certified. The "D-Fly" comes as an S-LSA or E-LSA kit. Prices: $49,424 to $81,114.
The Airplane Factory
www.airplanefactory.com
South Africa's Sling 2 (S-LSA #125) flew around the world in 40 days in 2009. The U.S. rep offers it in ready-to-fly and kit form. One standout: The all-metal bird sports a hefty 38.6 fuel capacity! Base price: $125,000.
Page 4 of 6