Tuesday, December 11, 2012
LSA Buyer's Guide 2013
More new models, tighter FAA regulation and budget birds!
Prime Contenders
Though they have yet to crash the Top 20, these S-LSA are major contenders.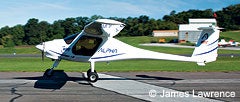 Pipistrel Alpha
Pipistrel
www.pipistrel-usa.com
The Alpha Trainer debuted, as promised by company dynamo Ivo Boscarol, in April 2012, with a mid-$80,000 price mark. Ten orders were taken almost immediately. The Slovenian company fields several world-beater, all-composite aircraft, including the electric or gas-powered self-launching Taurus two-seat glider, Sinus motorglider and Virus LSA.
Pipistrel's trademark, super-efficient, bullet-nosed airframes yield spectacular performance, impressive handling and superb economy. The company has produced 1,000 aircraft worldwide in 25 years. It's a major player, with big surprises in the near future. Price: less than $93,000, fully equipped (Alpha Trainer).
Bristell USA
www.bristell.com
The Bristell is a top-quality addition to the U.S. S-LSA market. Built in the Czech Republic by BRM Aero Ltd., its nose-to-tail refinement is obvious at first glance. Designed by Milan Bristela, a design contributor to the Evektor SportStar and PiperSport. A 617-pound useful load and 700 nm range are icing on the cake for this superb-handling S-LSA. Base price: $125,000.
Kitfox Aircraft
www.kitfoxaircraft.com
The enduring Kitfox design continues as a major presence in light-sport affordable flying with the Super Sport S-LSA and other kit versions. More than 5,000 variants have been delivered over the years. If backcountry STOL performance are on your list, along with tasty appointments and fast cruise (107 knots), don't overlook the Super Sport: It's a long-established winner. Price: $99,995.
World Aircraft Company
www.worldaircraftco.com
Introduced at Oshkosh in 2011, the Spirit is a high-wing, all-metal S-LSA. Also offered as a kit, the Spirit is roomy in width and overhead space, and comes at an attractive price: $109,995. "Fully built" kit versions cost less than half that, for you bargain hunters who don't want to build but can buy and install your own avionics.
Notable Floatables
Water-capable LSA continue to proliferate, with new models due in 2013. Our quick listing must include: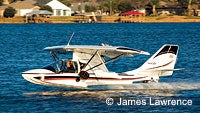 SeaRey
SeaMax
seamaxamerica.com
The beautiful Brazilian-built, all-composite amphibian has new, aggressive representation in the U.S. Base price: $150,000.
SeaRey LSA
www.searey.com
Just won its S-LSA certificate (#129) after a rigorous audit from FAA. This popular (600 kits delivered) amphib is offered as an E-LSA kit and Experimental Amateur Built kit form, too.
Page 5 of 6