Tuesday, December 11, 2012
LSA Buyer's Guide 2013
More new models, tighter FAA regulation and budget birds!
Avast, There Be Sleepers, Arrrr!
Many quality, long-established LSA manufacturers, some new to the U.S. market, may not have drawn much of the spotlight just yet, but could breakout in 2013. Here's a few we like.
The King of the Sleepers, in what you might consider a niche category, is Jim Lee's Phoenix S-LSA motorglider (
www.phoenixairusa.com
). Lee has quietly KO'd the 109 S-LSA competitors below the Top 20 with an impressive 20 sales and, so far, 10 deliveries of the fabulous Phoenix motorglider. The Phoenix goes for north of $150,000, but motor-soaring pilots get more than their money's worth with this long-legged beauty.
Newly named SkyReach (formerly Rainbow Aircraft) offers the BushCat tube/fabric ultralight-style S-LSA. Known previously as the Cheetah, BushCat is a low-cost ($49,995 base), well-built S-LSA that deserves any budget shopper's attention. U.S. dealers:
www.aerosportplanes.com
.
X-Air LS (
www.x-airlsa.com
) is another budget bird, still priced at $59,995.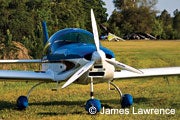 Breezer
Breezer Aircraft
www.breezeraircraftusa.com
One of the first S-LSA, the all-metal German Breezer II remains a worthy contender. A well-designed beveled avionics panels goes with solid handling and aluminum-skin monocoque construction. Also available as an E-LSA kit. Still one of our favorite sleepers. Price: $125,800.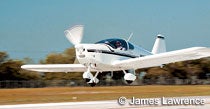 Corbi Alto
Corbi Air
www.corbiair.com
The Corbi Alto 100 all-metal, low-wing S-LSA is "Yankeed-up" and highly refined from its European origins. Impressive features include air-conditioning, Approach FastStack electrical power bus, and Dynon avionics. Price: $127,787 (Cross Country); $114,976 (Pro Trainer); $104,498 (Flyer).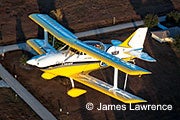 FK-12 Comet
FK Lightplanes
www.hansenairgroup.com/aboutusindex.html
A consistent attention-grabber at airshows is the gorgeous FK12 Comet aerobatic biplane. Now with the Lycoming IO-233-LSA fuel-injected engine, Comet is a hoot to fly and immaculately built. Hansen Air Group offers many other quality FK-built LSA. Price: $128,000.
Renegade Light Sport
www.renegadelightsport.com
Renegade's Doc Bailey has tons of irons in the fire, including his certification efforts for the Lycoming O-233 engine, outfitting it to the Comet stunt biplane and putting it in his own U.S.-produced Falcon LS all-composite low-winger. Price: $139,000 (Falcon LS).
Works (Still) In Progress
Someday, perhaps this year, we'll finally see Terrafugia's Transition "roadable aircraft" (
www.terrafugia.com
), currently in testing and projected to cost $279,000. And the same good wishes extend for the beautiful, long-delayed Icon A5 amphibian (
www.iconaircraft.com
).
Page 6 of 6