Tuesday, December 17, 2013
LSA Buyer's Guide 2014
Our survey of light-sport aircraft for the coming new year!
New Performers And Birds In The Wings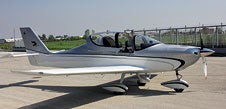 Tecnam Astore
Astore
www.tecnam.net
The beautiful new Astore comes from longtime Italian producer Tecnam. This sleek low-winger, already in production, pays homage to the company's very first aircraft, also called Astore. It wears the same wing as the company's Sierra and Bravo models, but has a new airframe of aluminum sheet over steel tubing. Spacious inside (46.5 inch-wide), beautifully appointed and comes standard with a mounted iPad mini. Price: $135,900. Contact: www.tecnam.net.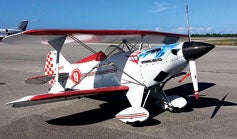 Lil Rascal LS1
Carbon Lil Rascal
www.renegadelightsport.com
Can you say "Pitts biplane?" Also new to the U.S., the LSA-compliant Lil Rascal LS1 (single-seat) and LS2 (two-seat) are LSA renditions of the famed Pitts stunters. Both models have fuel-injected electronic-ignition Lycoming AE-IO-233 LSA power. All-U.S.-built, fully aerobatic, the LS1 is spec'd at 650 pounds empty weight. Both models to be certified as S-LSA. Price: $125,000.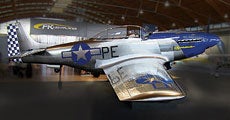 FK51 Mustang
FK51 Mustang
www.fk-lightplanes.com
Due to land on our shores in 2014, here's a knockout 70% scale version of most everybody's favorite fighter, the P-51. All-composite carbon-fiber/honeycomb construction, with a surface finish that replicates in stunning accuracy the metal skin of the original Mustang. The U.S. edition (either S-LSA or Experimental Amateur Built) will have fixed gear and Rotax power—another winner from top German designer Peter Funk. Price: $130,000 (estimated).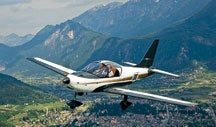 F30
F30
www.f30fly.com
Another handsome low-wing creation, the F30, comes from Italian designers Stelio Frati and Allessandro Festa. Already certified to the German L TF UL standard, it's built of aluminum and some titanium parts and is in production. Rotax 912 ULS power and anti-explosive rear tank installation are just a few highlights. F30 is also available in E-LSA and EAB (Experimental Amateur Built) kit and is reportedly near ASTM approval. Price: not yet announced.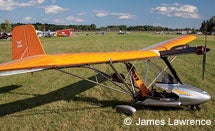 eSpyder
GreenWing Yuneec eSpyder and e430
www.greenwing.aero
My great pleasure at Oshkosh 2013 was to fly and report on the new GreenWing International eSpyder S-LSA, built by Yuneec of China. The eSpyder is all-electric and in production. Re-imagined from the FlightStar ultralight, it passed Germany's rigorous DULV aviation standard and is the world's first so-certified electric. Powered by a 27 kWh motor, (34 hp gas equivalent) and batteries for an hour duration with 20-minute reserve, it's available as a quick-build kit since FAA has not yet issued an electric-powered exemption for LSA (The original rule cites piston engines only.) Price: $39,900. Next up from GreenWing: the highly refined, all-electric e430 two-seat LSA that wowed the world four years ago in flight test.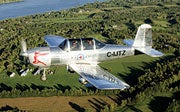 Sam LS
Sam LS
www.sam-aircraft.com
Inspired by old-timey classics like the North American AT-6, BT-13 and Chinese Yak 52, this retro-styled, low-wing newcomer is a Canadian certified ultralight kit now in process for imminent ASTM/FAA certification. Price: $131,000. SC07 B.O.T.
Page 2 of 9