Tuesday, December 17, 2013
LSA Buyer's Guide 2014
Our survey of light-sport aircraft for the coming new year!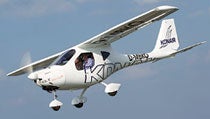 SC07 B.O. T. Speed Cruiser
SC07 B.O.T Speed Cruiser
www.renegadelightsport.com
A Polish-designed German-built carbon- fiber composite high-winger, the B.O.T. offers a custom-built powerplant and paraplegic controls for pilots in the Wounded Warrior flight program. The D-Motor, a flathead, four-cylinder, liquid-cooled direct-drive mill, delivers 95 hp and weighs 125 pounds. A 115-knot cruise, 650 nm range and 390-foot takeoff roll and 48-inch cabin are attractive features. Price: $129,000.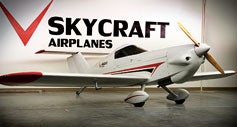 SD-1 Minisport
SD-1 Minisport
www.skycraftairplanes.com
We haven't seen a lot of single-seat LSA. The only other one that has gotten much attention has been the SNAP aerobat, now offered by Tecnam and sold by Sport Air USA. The Czech-designed Utah-built SD-1 Minisport hopes to change all that. The current wood/composite kit SD-1, offered by SkyCraft, will debut as an S-LSA for $54,850, with a fuel-injected dual-ignition 50 hp Hirth F-23 two-stroke engine that sips just 1.8 gph!
World Of Watercraft!
Here's a multiplayer-role game that seems to grow monthly: flying LSA off the water. Amphib and float LSA is the fastest growing sector in the sport, for no reason anyone seems to know, but who cares? Fun is fun, right? When you've expanded your potential landing sites to include bodies of water, the world is a bigger, more adventurous place.
Icon's long-awaited A5 amphibian may at last see deliveries in 2014, but now the stylish, high-tech beauty will have tons o' company. Nearly two dozen designs for sale, prototyped or in development, are churning a watery wake toward global and U.S. markets. Here are some standouts in the flotilla.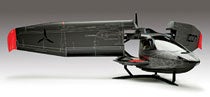 Icon A5
Icon A5
www.iconaircraft.com
Fresh from its highly publicized granting by FAA of an additional 250 pounds airframe weight for the A5's SRA (Spin- Resistant Airframe), Icon inches closer to production. That total 1,680 pounds won't be needed, says the company, which plans to field the waterbird at 1,510 pounds. This ruling doesn't affect other S-LSA, which must still cleave to the 1,320 pounds. Or 1,430 pounds for amphibs max weight...unless, says FAA, airframe makers can make a very compelling case why they deserve it. (Subtext: It's probably not worth the trouble.) It took FAA 14 months just to rule on this single hot-button issue. Latest quoted price: $189,000 (includes Rotax 912iS fuel-injected engine, BRS parachute and...an angle-of-attack indicator!). Contact: www.iconaircraft.com.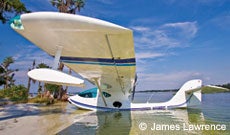 SeeMax
SeaMax
www.seamaxamerica.com
And all-composite time-proven Brazilian-designed beauty, the SeaMax is now owned by one of its loyal customers: Richard Rofe of N.Y. The sleek, fun-flying nimble-on-the-water bird includes a retractable sea rudder to make docking and water ops effortless. Base price: $150,000.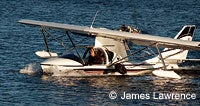 SeaRey
SeaRey
www.searey.com
This 21-year-popular tube-and-fabric, composite-hull, all-American-made SeaRey has been out in kit form for 21 years (600 kits delivered) and is now also an S-LSA. Current models are the Sport and Elite S-LSAs and the LSX kit (E-LSA or EAB). Prices: $144,000 (Elite); $125,000 (Sport) and $34,900 (LSX airframe-only kit).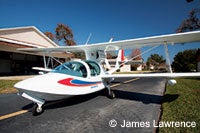 Super Petrel
Super Petrel LS
Joining the waterborne flotilla is Super Petrel LS, another Brazilian import (nearly 300 produced in more than 20 years) that's on track to achieve S-LSA certification by January and will be at Sebring Expo 2014. One unusual feature for an amphib: It's a biplane! Price: To be announced.
Page 3 of 9