Tuesday, December 17, 2013
LSA Buyer's Guide 2014
Our survey of light-sport aircraft for the coming new year!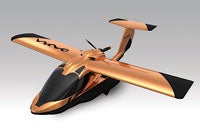 Vicker's Wave
Wave
www.vickersaircraft.com
Vickers Aircraft of New Zealand has quietly put together one beauty of an amphib. Under wraps during development, the company will make its first prototype flight soon. The advanced, sexy composite design sports an eye-popping 180 hp Lycoming engine with a special-built hardened nickel-edged Catto prop. That's a lot of muscle for an LSA amphib. The all CAD-designed two-seater specs out at 1,430 pounds MTOW; 500 pounds useful load; fuel: 50 gallons auto or avgas; 120-knot max cruise; 25-cubic-foot baggage capacity and 600-foot takeoff. Two Waves are under construction: one for flight test and regulatory approval, the other for delivery possibly by Oshkosh 2014. Projected Price: $179,000.
Other amphibs we might see this year: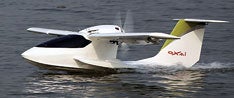 Oxai M2
1.
China's Oxai M2 amphib, bearing a strong resemblance to the Icon A5. Powered by Rotax 912 with 1,430-pound MTOW. Contact:
www.oxai-rc.com
.
2.
The Colyaer Freedom S100, a composite Spanish amphib once ASTM-certified (#44) and sold overseas. No U.S. representation to date, but in the works. Contact:
www.colyaer.com
.
3.
Finland's fascinating all-wood Atol amphib offers a lightweight structure, excellent payload of 683 pounds and sophisticated technical design solutions to eliminate strict CG loading limitations, also optional skis for winter. Base Price: $125,000. Contact:
http://atol.fi
.
4.
And lest we forget, tons of current S-LSA models have float and amphib float options.
LSA Movers and Shakers
Although FAA registrations of S-LSA—a reasonably reliable way to chart sales of aircraft—were down slightly for 2013, established trends maintain for those making the biggest splash in the market— and those likely to in the coming year.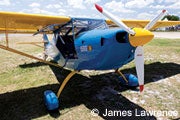 Aerotrek A220
Aerotrek Aircraft
www.aerotrek.aero
One of the earliest and still holding the price line is Aerotrek's factory-built, fun-flying tube and fabric S-LSA models: The A240 tricycle-gear and A220 taildragger. Cool options (26-inch tundra tires) and standard features (folding wings) plus good payloads of 585- and 650-pound useful loads respectively help explain Aerotrek's enduring popularity. Price: $86,950.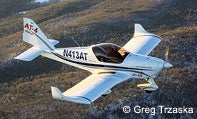 Aero AT0-4
Aero AT-4
www.aeroat-usa.com
Previously marketed in the United States as the Gobosh G700, now the Aero AT-4. This friendly all-metal, low-wing sport flyer is a joy to fly. Made in Poland by Aero Ltd., the all-metal bird derives from the AT-3, certified overseas at a higher gross weight and to rigorous standards. A quality all-around LSA. Base price: $105,550.
American Legend
www.legend.aero
American Legend had a good 2013 with its Piper Cub J3 and Super Cub-style S-LSA and kit airplanes. The latest models, Super Legend and new Legend Smart Cub (with Garmin G3X system), continue the company's long tradition of excellent construction and finish quality. Super Legend flaps, carbon-fiber components and 115-hp Lycoming IO-233-LSA multi-fuel engine bring added versatility and performance. There's also an open-cowl classic version for purists and several engine options. Price: $124,900 (open cowl Legend Cub); $128,900 (closed cowl Cub); $146,900 (Super Legend).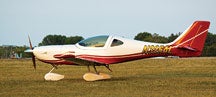 Arion Lightning
Arion Aircraft
www.flylightning.net
One of the most eye-pleasing S-LSA (and kit) airplanes out there, the all-composite American-built Arion LS-1 Lightning serves up flowing lines and first-cabin performance. LSA-maxing cruise of 120 knots, climb rate of 1,200 fpm, Jabiru 3,300 power. Also available as an EAB kit with near-140 knot cruise! Price fully loaded: $130,000.
Page 4 of 9