Tuesday, December 17, 2013
LSA Buyer's Guide 2014
Our survey of light-sport aircraft for the coming new year!
Bristell USA
www.bristell.com
Here's one of the most complete, roomy, long-range, well-built LSA you'll find on the market. The Czech tricycle-gear (and taildragger version), low-wing Bristell S-LSA comes standard with either 10-inch Dynon SkyView or Advance Flight Systems AF5600 EFIS panel, Com, two-axis autopilot, BRS parachute and leather interior. Don't overlook this superb flying S-LSA. Price (loaded): $156,000.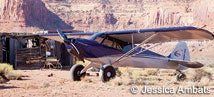 Carbon Cub
CubCrafters
www.cubcrafters.com
Cubcrafters leads the field of Cub-like S-LSA with its beautifully built 180 hp-powered muscular Carbon Cub SS and the 100 hp Sport Cub S2. The 180 hp CC340 engine is of its own design and manufacture. Cubbies continue to be the top-selling sector in the LSA market. Top-notch construction and finish, and spectacular STOL ops with eye-popping climbouts, are big factors in the Carbon Cub's ongoing success. Price: $172,990 (Carbon Cub SS); $134,950 (Sport Cub S2).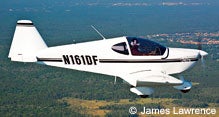 Corbi Alto
Corbi Air
www.corbiair.com
The cute, well-made, all-metal Corbi Alto 100 is a European low-winger that aviation industry veteran Ron Corbi refined for the American market. Lots of standard features: SkyView 10-inch EFIS panel, Com radio, S-mode transponder, and Approach FastStack electrical power bus. "Refreshing" option: FlyCool air conditioning. Base Price: $105,000.
Czech Sport Aircraft
www.ussportaircraft.com
The lovely SportCruiser continues to find an appreciative audience in the United States with 23 claimed sales for 2013. No surprise considering its flowing lines, docile flight characteristics and quality construction. One of the most aesthetically pleasing designs out there, several U.S. dealers offer the low-winger with a variety of options and a newly announced reduced-cost flight training package to buyers. Base Price: $119,000.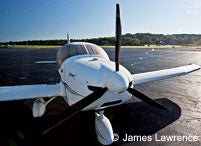 Evektor Harmony
Evektor Aircraft
www.evektor-aircraft.com
Evektor's Harmony, built in Czech Republic, is the latest version of the LSA that was first-ever to finish ASTM compliance. Rotax powered, quality all-metal construction, long-range cruise at 110 knots, tons of options. Base price: $102,000.
FK Lightplanes and Magnaghi
www.hansenairgroup.com
Several quality European-built airplanes line the ramp from this family of longtime aviation professionals. Germany's FK Lightplane fleet of S-LSA includes the FK9 with variants and the hit of Aero 2013: the two-seat FK51 Mustang S-LSA, which Hansen hopes to offer soon. Also offered: Sky Arrow 600, by Italian maker Magnaghi. A beautiful tandem trainer that I loved flying. Specially modified Sky Arrows have trained disabled pilots through Charles Stites' Able Flight (www.ableflight.org) program to which Hansen provides ongoing support.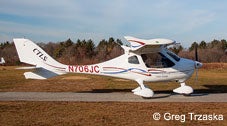 Flight Design CTLSi
Flight Design
www.flightdesignusa.com
Flight Design continues as it has from 2004 to lead the sales field for all S-LSA producers. Quality aircraft, an ever-expanding U.S. sales/service network and new wrinkles, such as the limited Americas Edition of 25 specially configured CTLSi (Rotax fuel-injected engine), help explain the company's success. CTLS, MC and CTLS-Club models continue in the lineup. Meanwhile, the company's four-seat FAA-certified C4 project is targeting a 2015 launch. Prices: $156,500 (CTLSi); $143,800 (CTLS); $136,860 (CTLS-Club); $114,627 (MC).
Page 5 of 9