Tuesday, December 17, 2013
LSA Buyer's Guide 2014
Our survey of light-sport aircraft for the coming new year!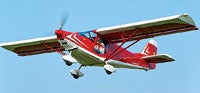 ICP Savannah
Fly-buylsa.com
www.fly-buylsa.com
Previously known as I.C.P North America, this Texas-based company deals the affordable, STOL-worthy I.C.P Savannah line of tricycle and taildragger style, SAB Vulcan C-100, Jabiru J230-SP and a new taildragger, kit or S-LSA, with folding wings: the Groppo Trail. Price: $74,950 (Savannah T taildragger); $85,000 (Groppo Trail as S-LSA).
Jabiru
www.usjabiru.com
Based on a proven design (flying since 1992), the Australian-made Jabiru comes in two composite-construction, stable-flying, long-range models: the J230-SP (120 hp and 760 nm range) and J-170-SP (80 hp and 850 nm range). Both are powered by Jabiru's own four- and six-cylinder powerplants. Base prices: $129,000 (J230-SP); $114,900 (J170-P).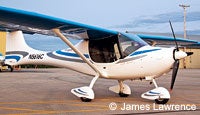 Allegro
LSA America
www.allegrolsa.com
Here's the all-American-made Allegro LSA (from a European design), a metal/composite high-winger in three versions: Classic Trainer, Voyager and Executive. More than 100-knot cruise at 75% power...on a Rotax 912 (80 hp). Prices: $99,000 (Classic Trainer); $104,000 (Voyager); $109,000 (Executive).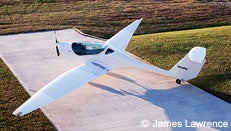 Phoenix Motorglider
Phoenix Motorglider
www.phoenixairusa.com
One of the real success stories of the last two years is the Phoenix S-LSA motorglider. Phoenix Air head Jim Lee has one of those great jobs, delivering aircraft as he works his way down the backorder list. May all LSA-makers soon have such problems. A truly elegant performer, the 49-foot span, Rotax 912ULS-powered taildragger won Sun 'n Fun's Best Commercial LSA award in 2013. The Czech home factory is at work on an all-electric ePhoenix...oh boy! Base price: $149,000.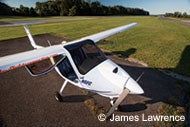 Pipistrel Alpha
Pipistrel
www.pipistrel-usa.com
The company's affordable S-LSA Alpha Trainer highlights a broad and diverse line from a Slovenian company known for design innovation. Case in point: The recent addition of Sinus Flex interchangeable wingtips (50-foot or 40-foot wingspans) to its Sinus motorglider gives more versatility to the design. Another mainstay LSA model is the Virus, a fun-flying, fast cruiser. Pipistrel's four-seater GA Panthera is in test flight and will in time come in three power configurations: gas, hybrid gas/electric and all-electric. All LSA models can be built as EAB kits (400 hours est.). S-LSA Prices: $90,900 (fully equipped Alpha Trainer w/ballistic chute); $97,450 (Sinus and Virus models).
RANS Designs
www.rans.com
Rans has been a major American aircraft (and bicycle) manufacturer for 30 years with its always-evolving line of ready- made (the S-7LS Courier S-LSA) and currently eight easy-build kit models. Top Dawg Randy Schlitter's latest: the S-20, a high-wing hybrid of the proven S-7S and S-6S (2,000 delivered to date) which delivers a side-by-side bush plane. His previous S-LSA—the S-19LS Venterra low-wing, all-aluminum cruiser and S-6LS Coyote II (2,000 delivered!) have moved back to E-LSA or EAB kits-only status. Base price (S-7LS Courier): $97,500 (no avionics).
Page 6 of 9