Tuesday, December 17, 2013
LSA Buyer's Guide 2014
Our survey of light-sport aircraft for the coming new year!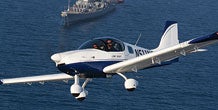 Sling S2
The Airplane Factory
www.airplanefactory.com
The around-the-world Sling 2 is a low-wing sport S-LSA from South Africa. The Airplane Factory also offers the roomy, easy-flying performer (800 nm range on 38.6 gallons, 115-knot speed) in ready-to-fly and kit form. Base price: $125,000.
World Aircraft
www.worldaircraftco.com
Two models—Vision and Spirit S-LSA (also in kit form)—come with special editions of options packages and value-priced versions too. Spirit's 260-foot takeoff roll, wide cabin (48-inch), adjustable seats and room for up to six-foot-eight-inch pilots are strong draws. Vision is a STOL bird (just over 100 feet takeoff!) with big doors, robust elevator travel at steep angles of attack and full flap climbout! Worthy of a second look. Price range: $85,000 to $125,000.
Brave New Worlds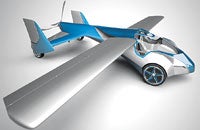 Aeromobil
Aeromobil III
www.aeromobil.com
Finally, European innovator Stefan Klein (MD-3 SportRider LSA) has an exotic flying car also in flight test: the radical-design Aeromobil III. The project could become a production LSA, but deserves notice here for its bold intersection of artful flying form and functionality.
I-tec
www.itec.com
Maverick: The Flying Car offers a much simpler in-production, paraglider-winged four-wheel, two-seat (tandem) road vehicle you can buy right now for $94,000. The rugged all-terrain buggy converts to airworthiness using a powered parachute approach: gas on, you fly; gas off, you land.
Parajet International
www.fly-skyrunner.com
Building on the para-car concept is the new SkyRunner from Slovakia. Also a two-seater (side-by-side), this road bird sports cool, post-apocalyptic sci-fi looks, converts from land to air vehicle in three minutes, and you don't need an airport or hangar to fly it from. Nearing production.
Terrafugia
www.terrafugia.com
Terrafugia, like Icon, continues with highly publicized flight testing of its "roadable" aircraft, aka flying car. Recent events included public flights at Oshkosh and Northeast airshows. No firm date for production yet. Sticker price still quoted at $279,000. On the distant horizon: the Jetsons-like, tilt-rotor four-seat TF-X.
Page 9 of 9