Tuesday, December 3, 2013
Piston Singles Buyer's Guide 2014
Sixteen models that provide transport for two to six folks at speeds as high as 235 knots
Cirrus Aircraft
www.cirrusaircraft.com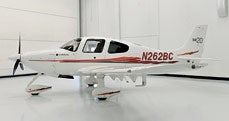 Cirrus SR20
Cirrus SR20
The company's first production airplane was introduced in 1999, and it was something of a revelation to the general aviation industry, fitted with a large Avidyne glass PFD/MFD, a full airframe parachute and a level of interior comfort styled after a 5-series BMW. Designers Alan and Dale Klapmeier rethought the whole concept of a personal airplane and came up with a design that conveniently sidestepped the two major concerns of new pilots: what to do if the engine quits, and how to avoid getting lost. Today, the basic, entry-level Cirrus SR20 continues to sell to flight schools and individuals alike. It's certainly a capable trainer, but many owners use the airplane for personal or business transport, as well. Fitted with a durable, six-cylinder 200 hp Continental IO-360 engine, the SR20 offers an easy 150-knot cruise following an 800 fpm climb. Full fuel is 56 gallons, but if you download fuel slightly, you'll still have weight allowance for four folks plus endurance for three hours flying, typically enough for nearly 500 nm between pit stops. Price: $319,900.

Cirrus SR22/T
Cirrus SR22/T
And finally, we reach the peak of the pyramid, at least in popularity. The Cirrus SR22/T is now available in both normal and turbo versions, and either airplane provides a different spin on aircraft design. Roll and pitch are controlled with a side stick rather than a yoke (though the side stick does manifest a sometimes irritating breakout force). Garmin's G1000 is standard in the SR22 with a specialized version known as Cirrus Perspective. There are two doors for entry, not unique but more convenient than a single right front portal. As with the SR20, the SR22 features the Cirrus Airframe Parachute System, 26 G seats and crush zones in the belly of the airplane to protect all occupants. (The parachute system lets the airplane descend at 18 fps—1,100 fpm vertically—so the airplane will be sacrificed to protect the occupants.) The SR22 employs what has become the standard big-bore engine in the industry, Continental's IO-550, in this case rated for 310 hp. Like everyone, Cirrus has been affected by the continuing aviation recession, but production continues apace and the Cirrus Vision Jet is on track for certification in 2014. Price: $479,900.
Diamond Aircraft
www.diamondtaircraft.com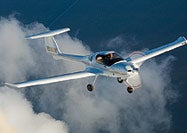 Diamond DA20
DA20 Eclipse
Learning to fly is supposed to be fun, and if fun is part of your agenda, the Diamond DA20 is one of the best vehicles in the sky. With a stick for pitch and roll and a canopy that yields access to both seats simultaneously, the Diamond Eclipse is unique among certified two-seat trainers. The little Continental IO-240B engine cranks out 125 hp, and the airplane's drag signature is so low, the result is a 137-knot cruise. Prior to 2007, the U.S. Air Force employed a fleet of DA-20s to screen potential pilots at the Air Force Academy in Colorado Springs, Colo. The Air Force HOTAS philosophy (Hands On Throttle and Stick) worked perfectly with all flight instruments switched to the right panel and students flying from the right side. With its high-aspect-ratio wings, the DA20 has a better L/D than any of its competitors, and if you're so inclined, the airplane is even legally spinnable. The transparent overhead canopy provides excellent visibility in case you need to check six, and the DA20 features crush zones and 26G seats for better crash worthiness. By definition, the seats don't adjust, but the rudder pedals move fore and aft to accommodate long legged pilots. The DA20 has no lightning protection, so it's not certified for actual IFR, but you can do all the training you wish under the hood, and be guaranteed it will be great fun. Price: $188,800.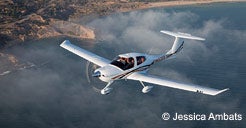 Diamond DA40
DA40/XLS Star
The Diamond Star capitalizes on a big cabin in both width and height, and the semi-bubble canopy again provides an illusion of huge cabin space. The Star allows you to load the two rear-seat passengers through their own aft-left door, independent of the front seat entryway. Again, the bigger Star flies with a stick rather than a yoke, and while there may not be that much difference in control response in the real world, you can fool yourself into believing your imaginary fighter pilot status. All pilots and passengers board over the front of the wing, so there's no safe way to mount up with the engine running. Power is the tough 180 hp Lycoming IO-360 mill, apparently constructed of Kevlar and blessed with a TBO of 2,000 hours. Today's Diamond Star flies behind a constant speed Hartzell or a three-blade MT composite tractor with the XLS upgrade. A few years back, Diamond also introduced improved wheel fairings and the Power Flow tuned exhaust system, an aftermarket mod that really works and boosts cruise to at least 147 knots. Garmin's G1000 glass cockpit is standard equipment. Price: $377,800.
Hawker Beechcraft
www.hawkerbeechcraft.com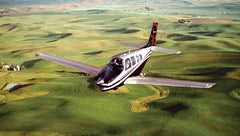 Beechcraft G36 Bonanza
Beech G36 Bonanza
It's hard to believe the current G36 Bonanza is 45 years old, and its descended from a design that was introduced 21 years before that. Production of the original four-seat V-tail Bonanza lasted through 1982 before Beech finally acknowledged the controversy over the beautiful V-tail and shelved the V35B forever. The six-seat model 36 was the beneficiary of a 10-inch fuselage stretch that translated directly to a third row of seats, boosting capacity from four to six. Though the current airplane looks cosmetically similar, replete with the same right-side, aft cargo door, the changes over four-plus decades are significant. The major innovation is the Garmin G1000 glass panel, coupled to the integrated Garmin G700 autopilot. Bonanza specs haven't changed much over the years either, primarily because they haven't needed to. The G36 offers a useful load of 920 pounds, climbs at 1,230 fpm and cruises at 176 knots up at 7,000 to 8,000 feet. Price: $765,900.


Liberty Aerospace
www.libertyaircraft.com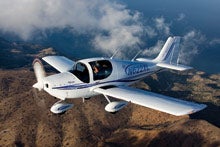 Liberty XL-2
Liberty XL2
The Liberty trainer showed all the signs of success when it was introduced in 2005. Unfortunately, the timing was all wrong, the recession limited sales, and the company produced only about 130 airplanes in the first six years and practically none in the last two years. The final base price for the Liberty XL-2 was $209,000 in 2010, the last year of major production. The basic design was drawn from the Europa XS motorglider, a popular machine in Europe, as the name implies. The XL-2 utilized a Continental IOF-240B engine, FADEC-controlled and rated for 125 hp and coupled to an MT composite prop. With the configuration of a Grumman-American Trainer from the mid-'70s, it's a comfortable airplane, wide enough for two broad-shouldered pilots, and with flight characteristics as friendly as a Cessna 152. The XL-2 features an all-metal, laminar flow wing with a composite fuselage, a 4130 chromolly tricycle gear and a Piper-style stabilator rather than an elevator. Cruise is 113 knots, and stall is an insignificant 50 knots. Fuel capacity is 28 gallons in a single fuselage tank, so no management is necessary. The city of Wuhan, China, placed an order for 200 XL-2s in October 2012, with the stipulation that components were to be shipped to Wuhan and all airplanes would be assembled there. This suggests these airplanes may not be available in the United States, but there has been no announcement to that effect. No price had been announced at press time.
Page 2 of 3