Tuesday, December 2, 2008
The Hottest Four Seaters
A look at new fixed-gear, four-seat singles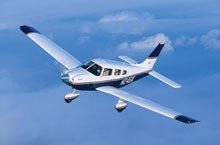 20% of Cessna 172 owners own three or more airplanes. For 70% of Cessna 172 owners, their Skyhawk is the first airplane they've owned.
PIPER ARCHER
The PA28-180 has always been regarded as the company's true entry-level four-seater. We're not sure how it manages another 18 knots of cruise on only 20 additional horsepower, but it's certainly one of the most docile and forgiving models on our list, not to mention one of the oldest. With a stall speed well below 50 knots, it's hard to make a bad landing in an Archer. For low-wing fans, the Archer is Piper's Skyhawk—only the PA28-181 is $50,000 cheaper.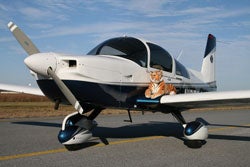 TRUE FLIGHT TIGER
They're baaaaaack. Roy LoPresti's Tiger was such a great airplane when it was a Grumman American that it keeps resurfacing under new management. For the fourth time around, a Valdosta, Ga., company is championing the new-generation Tiger, complete with a sliding canopy, sporty handling, a 180 hp engine and a 140-knot cruise speed. At this writing, the price hasn't been announced, but True Flight hopes to have the airplane back in production by the end of the year. The airplane also may be produced and sold in China, where it's already certified.
| | | |
| --- | --- | --- |
| IF YOU COULD CHANGE ONE THING ABOUT YOUR AIRPLANE, WHAT WOULD IT BE? | | |
| | | |


AIRCRAFT OWNER COMPARISON
We surveyed aircraft owners to break down demographics by aircraft type. Figures are averages based on survey responses

AIRCRAFT
Owned
Age (yrs.)
Income
Total Hours Flown
Total Hours Flown Last Year

Typical Flight Distance From Home Base (nm)
Cessna 172
51
$288,158
831
148
143
Cessna 350/400
54
$586,607
1,064
154
303
Cirrus SR22
50
$556,522
905
148
312
Diamond DA40
50
$386,363
636
130
246
Piper PA28
56
$221,429
1,125
98
171




AIRCRAFT EXPENSE
Figures are averages based on survey responses.

AIRCRAFT
Owned
Hangar Rental
(per month)
Tiedown Fee
(per month)
Annual Inspection
(per year)
Cessna 172
$370
$122
$1,411
Cessna 350/400
$346
$175
$2,492
Cirrus SR22
$386
$100
$2,076
Diamond DA40
$356
$120
$1,784
Piper PA28
$265
$106
$1,552


Page 3 of 3