Tuesday, December 20, 2011
Top 20 LSA
Celebrating quality, innovation and endurance
The sky isn't falling on the LSA phenomenon, though daily reports of global financial megadoom continue apace. Nor was 2011 the recovery year we had anticipated. And let us pause to lament those handful of craft and companies we had come to know and love—notably the Gobosh 700S—which are no longer served up by American dealers. Yet, there remain reasons to keep our chins up. Sales numbers did grow, if slightly, this year. Cessna Aircraft fulfilled its ramped-up production schedule by registering 140 Skycatchers as of November 2, 2011. The company is heroically gobbling up that backlog of 1,000 orders amassed before 2008's econo-geddon.
The rainbow of LSA designs never fails to delight: tricycle and taildragger models, floatplanes, seaplanes, fabulous motorgliders and flying cars...talk about an oasis in an economic desert. In the year since our last Buyer's Guide, 12 new S-LSA have earned ASTM approval: That's 123 in all. As noted, a few have ceased production. Remarkably, most manufacturers soldier on—no major shakeout yet—albeit many companies and dealers have tightened their belts.
New models loom, such as the purpose-built, all-composite Alpha Trainer from Slovenian up-and-comer Pipistrel, a 25-year-old company that certified four distinct S-LSA in 2011—and won the NASA CAFE Green Flight Challenge with a one-off, all-electric aircraft for good measure. The Alpha Trainer is slated for first delivery in April 2012.
As in previous guides, we'll cherry-pick from the top 20 list of FAA LSA registrations. These roughly quarterly reports, compiled and reported by Jan Fridrich for Dan Johnson's info-crammed website (www.bydanjohnson.com), give us a reasonable, untainted snapshot of who's actually delivering airplanes. As before, the top 20 models on that list represent the lion's share of U.S. sales: 87.5% of all registered S-LSA since April 2005.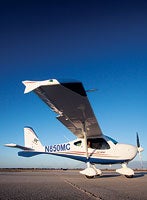 Flight Design
Flight Design
www.flightdesignusa.com
This German producer continues to do what it does best: produce, sell and professionally support a stable of top-quality aircraft like the flagship carbon-fiber CTLS and MC metal-built trainer. Flight Design added 17 aircraft to its total 340 registrations, which represents 15% of all U.S. sales. The company also announced a new four-seat airplane: the C4, aimed at the general aviation market. The company continues to expand and solidify its nationwide network with dozens of service centers. Price: $139,800 (CTLS); $126,980 (CTLS Lite); $99,000 (MC base price).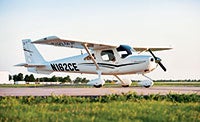 Cessna Skycatcher
Cessna Skycatcher
www.cessna.com
As predicted, Cessna closed in on first place (second now in total registrations), thanks to its 140 "catch-up" deliveries this year, as its China-based production continues to accelerate. The company lists 188 total Skycatchers, representing 8.5% of all U.S.-registered S-LSA to date. The instrument deck is built around the standard-equipped Garmin G300 multifunction display (MFD), and includes a Garmin SL40 Com radio, Garmin GTX327 Mode C transponder, VFR GPS and 121.5 MHz ELT. Power comes from the Continental 0-200D 100 hp mill. Price: $112,500.
Page 1 of 4
Labels:
Aviation Resources
,
Buyer's Guide
,
Buying A Plane
,
Features
,
Pilot Guide
,
Pilot Resources
,
Staying Current
,
Best Buys
,
New Aircraft
,
What's New
,
Aircraft
,
Adventure Aircraft
,
Aircraft Ownership
,
Adventure Flying