Tuesday, December 20, 2011
Top 20 LSA
Celebrating quality, innovation and endurance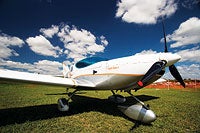 Czech Sport
Czech Sport Aircraft
www.czechsportaircraft.com
Leaping into third place on the strength of 20 registrations and a total 181 aircraft, Czech Sport Aircraft sa ownership and production of the Sport Cruiser design returned to it by Piper Aircraft. The airplane remains a popular choice for sport pilots. Looking at those lines and appointments and enjoying its fun-flying personality, it becomes clear why. CSA offers three models with a variety of features: Club, Tourer and Professional. Price: $119,000-$139,900.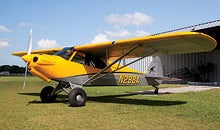 CubCrafters
CubCrafters
www.cubcrafters.com
Leading all producers so far this year, CubCrafters registered 29 LSA: almost a third more than the next-closest competitor, CSA, and closing in on third place with 177 total. Its Carbon Cub SS and Sport Cub S2 optimize the Piper Cub ethos that continues to represent roughly a quarter of all S-LSA types sold in the U.S. The SS gets a big boost thanks to its high-drama, high-deck-angle launches behind the ECi CC340 180 hp engine. Both models have roomy interiors, electric start and other Super Cub-style features. Price: $163,280 (Carbon Cub SS); $127,500 (Sport Cub S2).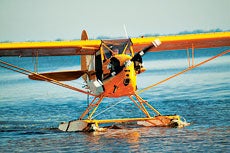 American Legend
American Legend
www.legend.aero
Still solid in fourth place with a total registration tally of 162, American Legend builds several versions of its beautiful Legend Cub, including the Texas Star kitplane. The new Super Legend adds a flapped wing, carbon-fiber components and the new 115 hp Lycoming IO-233-LSA multifuel engine. Continental O-200 (100 hp) and Jabiru 3300A (120 hp) engine versions also are offered. Also new is the Smart Cub with a Garmin G3X glass cockpit. Price: $124,500 (Legend Cub); $146,500 Super Legend).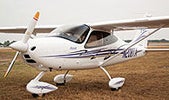 Tecnam Aircraft
Tecnam Aircraft
www.tecnam.net
Top Italian producer Tecnam has built quality aircraft for 60 years. It offers a comprehensive variety of LSA aircraft that covers the range of utility and luxury, from the lively, fun-to-fly P92 Eaglet trainer all the way up to the sleek, beautifully appointed P2008. Like Flight Design and Pipistrel, Tecnam is entering the four-seater market with its P2010. The top-notch composite/metal P2008 sports a 48-inch-wide cabin and 120-knot cruise. Price: $109,999-$169,999.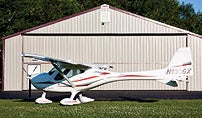 Remos
Remos
www.remos.com
Remos of Germany introduced an upgrade to its top-quality GX mainstay: the GXNXT. Beautifully finished and one of the top-handling LSA on the market, the GXNXT is primarily a cockpit-makeover edition. The instrument panel lost 1.5 inches on top and one inch on the bottom for better forward visibility and legroom. Dynon's seven-inch SkyView EFIS (there's enough real estate for dual SkyViews) updates the Dynon D100 and D120-based panel of the Aviator II model. Other avionics modules such as Garmin's 696 GPS are offered too. Price: $164,468.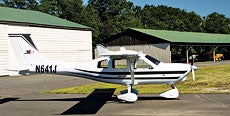 Jabiru
Jabiru
www.usjabiru.com
From Down Under comes dynamic manufacturer Jabiru, dropping a notch to eighth place, but hanging in there with eight new registrations this year. Jabiru LSA-category aircraft have logged more than 500,000 hours since 1991. Both the J230-SP (120 hp) and J-170-SP (80 hp) are all-composite built and powered by the company's own Jabiru powerplants. The J-230 has an 800 nm range. The J-170 is in wide use for training roles. Price: $111,900 (J-230); $96,900 (J-170).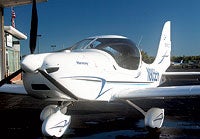 Evektor Aircraft
Evektor Aircraft
www.evektor-aircraft.com
Hanging tight in ninth place is Evektor with its latest model, the Harmony. A significant update to its popular line of SportStar aircraft (the previous model was the SportStar Max), Harmony, like its forbears, is a solid, stable, no-nonsense, all-metal low-wing two-seater with excellent cruise (110 knots), range (700 nm) and overall top-notch fit and finish quality. It's also available in a full IFR version. The fuselage is four inches longer than the Max and more room under the panel, too. Price: $168,000 (fully loaded).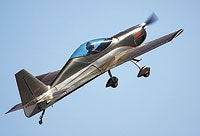 SportairUSA
SportairUSA
www.sportair.aero
Whatever style of LSA you're looking for, chances are good you'll find it here. SportairUSA offers the TL-2000 Sting S4 low-winger ($149,900, fully equipped); the TL-3000 Sirius high-wing luxury cruiser ($145,650, fully equipped); several Piper Cub clones from Czech maker Zlin Aviation including the ultra-customizable Bobber ($62,490, base) and iCub ($87,610, base) with an Apple iPad on the panel; the popular SeaRey amphibian kit (close to S-LSA certification) and the new Dallair FR-100 Snap!, a fully aerobatic single-seat competitor ($149,900). It's available as an S-LSA (production light sport aircraft) or Experimental-Exhibition.
Page 2 of 4
Labels:
Aviation Resources
,
Buyer's Guide
,
Buying A Plane
,
Features
,
Pilot Guide
,
Pilot Resources
,
Staying Current
,
Best Buys
,
New Aircraft
,
What's New
,
Aircraft
,
Adventure Aircraft
,
Aircraft Ownership
,
Adventure Flying