LSA - Light-Sport Aircraft
More popular than ever, light-sport aircraft (LSAs) are here and flying. Discover the latest trends in sport planes and see the aircraft that are making the dream of flying a reality for thousands.
Wednesday, September 9, 2009
Gobosh 800XP: Flying With Composites
It has been five years since the FAA approved the first LSA. Here's one of the latest and most innovative entries in the class.

I wasn't quite sure what to expect. Gobosh's Dave Graham had promised me that this was an LSA with a difference.
Tuesday, August 11, 2009
First-Class Glass: Sting S3
Amazing cockpit visibility, tough, nimble, fast: What's not to like?

There's a joyful aspect to flying any low-wing LSA that you just don't get with a high-winger: the unrestricted panoramic view from the horizon upward.
Tuesday, July 14, 2009
The Big Blue World: Evektor Sportstar SL
The Evektor SportStar SL is friendly to fly, sturdy, beautiful and roomy—and what a view!

Below, the greening, lake-dotted checkerboard of central Florida stretches in every direction. It's a beautiful day to be flying a beautiful bird. Color me happy!
Tuesday, June 23, 2009
LSA Roundup
Light-sport models and avionics to suit all budgets

You need go no farther than a summer air show buzzing with a vibrant, colorful contingent of light-sport aircraft to see what the excitement has been all about and sense where it might take us. The LSA movement is a living, breathing example of the sheer innovation, quality and giddy diversity that has characterized personal flight from the very beginning in 1903.
Tuesday, March 24, 2009
Cubbing Around
A light-sport blend of old-school nostalgia and modern technology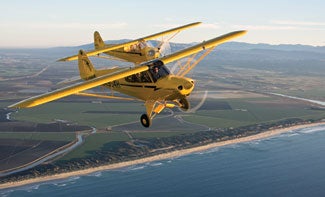 In a sky filled with high-performance pistons, turboprops and jets that speed to their destination, there's still something undeniably irresistible about a little yellow Cub. Puttering around low and slow, the humble two-seater makes lazy circles over emerald fields as its pilot smiles down on Earth, senses ignited by a soft breeze and the scent of grass airstrips that waft through the open window.

Tuesday, March 10, 2009
LSA Flight Report: Cruiser In School Clothing
Mix all-aluminum construction, deep aviation manufacturing background and the desire to build a robust training aircraft, and what have you got? Eaglet!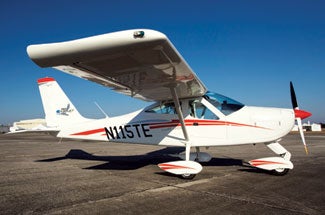 The truly wonderful thing about events like the recent Sebring U.S. Sport Aviation Expo is that you have the fun, and the scheduling challenges, of flying many different types of aircraft at one sitting. "Sitting" is a key word. I came to regard it as an aviation smorgasbord—for my tush. Of course, such an avian feast feeds other visceral, spiritual and intellectual appetites too, but sitting comfort in an airplane is also important, yes? You betcha.

Tuesday, February 10, 2009
Up-And-Comer
The new Remos GX rises to satisfy sport pilots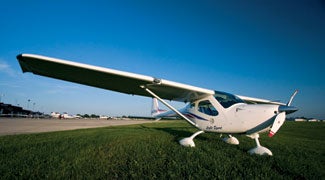 An LSA that was 10 years in the making may aptly be called a "mature design" within this nascent sector of piston aircraft. A few others share a similarly "ripe, old" heritage, but most are far newer than the trusty GA models in which many of us learned the art of flying.
Tuesday, December 2, 2008
LSA Buyer's Guide
Vanilla, chocolate, strawberry or Fudge-Ribbon Granola-Mocha Delight? How's a pilot to choose which bird to buy?

As a prospective LSA owner, you might justifiably conclude that once you've made the crucial decision to buy an aircraft, the most difficult decision is behind you, yes? To quote Comrade Putin: Nyet!
Tuesday, October 21, 2008
Jabiru J230: Heart Of Gold
Beauty and solid, easy-flying handling in one package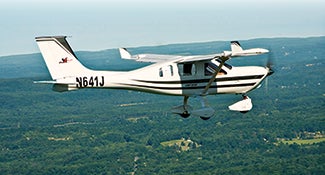 What draws a person to an airplane? For some it's raw performance—faster/higher/farther; for others, it's enthusiastic raves from fellow pilots. But for most of us, it's an intangible moment of "smittenness" with the sheer visual appeal of a new flying machine. How great, then, when the object of your latest affection turns out to not only have eye-catching beauty, but a heart of gold as well.
Wednesday, October 1, 2008
Luscombe Silvaire 8F: A Classic LSA
A Luscombe enthusiast revives the type with a larger Continental engine and a lower gross weight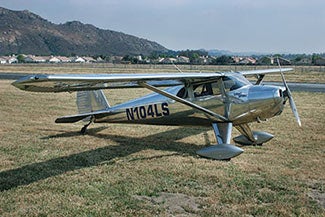 If you're a Luscombe lover (and most any pilot who's flown the type is), the new/old Luscombe 8F must strike a resonant tone. These days, in fact, the old Luscombe design has taken on a new persona, that of an LSA.

Monday, September 8, 2008
Feel-Good Flyer
Ever met someone you instantly liked? The MD3 Rider is one friendly yet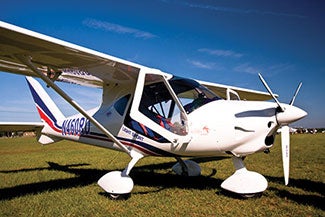 Everything in life is subjective, even scientific observation. And if you're the least bit sensitive to your environment, you'll probably agree that any vehicle, just like any person you meet, has a distinct feel and personality.
Thursday, June 19, 2008
LSA Lineup
With more than 1,400 aircraft registered in the States, the phenomenon keeps growing!

What exactly is a light-sport aircraft (LSA)? To qualify as an LSA, an airplane must be a maximum two-place, single-engine, fixed-gear machine that weighs no more than 1,320 pounds (1,420 for watercraft). It must have a level, full-power speed of no more than 120 knots, a clean stall speed no faster than 45 knots and a fixed-pitch propeller.
Thursday, May 1, 2008
Air Elite Storm Rally
This LSA is adapted from a European model that has been flying for years in Europe as both a four-seater and an aerobatic sportplane

Anyone who has followed the development of the LSA market in the States is probably aware that many of the current crop of LSAs were developed in Europe as many as 20 years ago.
Friday, February 1, 2008
10 Things To Look For In An LSA
Use your heart and your brain when considering your LSA purchase

Aviation is experiencing an exciting transformation. At one point, a GA aircraft wouldn't show signs of obsolescence for, let's say, 30 years or so, give or take a decade. Those days are gone. Today, technological advances find their way into airframes and cockpits at an ever-increasing speed.
Tuesday, May 1, 2007
Evektor SportStar: Czech Mate
Mostly metal and all fun, the Evektor SportStar brings its own formula to the LSA class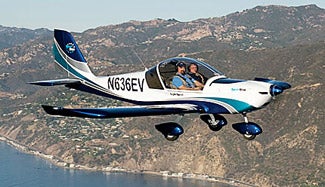 The category is called light-sport aircraft, and one look at the Evektor SportStar suggests that it practically defines the type. A product of the Czech Republic's largest aircraft manufacturer, Evektor-Aerotechnik of Kunovice, the SportStar is one of many products from a company with a prestigious international client list—Boeing, Mercedes, Volkswagen, Let Aircraft and others.
Thursday, February 1, 2007
Remos G-3 Teutonic LSA
This German sportplane is as strong as it gets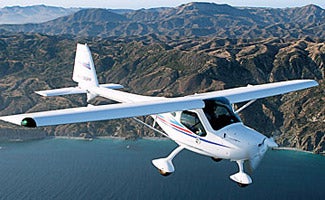 The Germans have never had a monopoly on quality, but there's little question that American drivers have long regarded German cars as some of the best in the world. Mercedes, Porsche, BMW and Audi all have reputations as high-quality, high-performance machines.
Monday, January 1, 2007
Flight Design CT Best Of The LSAs?
Worth Every Penny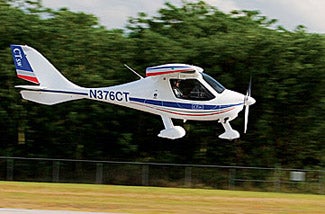 Light sport aircraft come in a variety of flavors. If you're inclined to go traditional, you can opt for the Legend Cub, an upgraded copy of the venerable J-3. At the opposite end of the LSA spectrum, many pilots are selecting the Flight Design CT.
Wednesday, November 1, 2006
Allegro 2000: Light Sport and Fun!
Fast, Easy to Fly and Relatively Inexpensive—This Plane Is Part of the Sport Pilot Family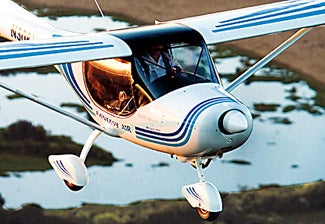 Not all light sport aircraft are created equal; some are more equal than others. From old aircraft barely able to get off the ground to speedy, shiny, new glass aircraft—LSA covers a lot of ground.
Tuesday, November 1, 2005
The LSA Boom!
Private and sport pilots alike have driven the market to new heights

Looking back to Sun 'n Fun 2005, it's fair to say that was when the light sport aircraft bell was rung, and since then, they've been off to the races. In the short four months between early April and early August, 14 new aircraft received airworthiness certificates in the special light sport aircraft (S-LSA) category. Although several of these airplanes have been flying in Europe for years and the number of additional new aircraft receiving approval will certainly slow down over time, the figure is remarkable nonetheless.
Monday, August 1, 2005
Light Sport Aircraft Are Here And Flying!
Now, there's no argument whether or not LSA designs will become a reality
As some pilots may have heard, the FAA finally handed down its completed rulemaking regarding light sport aircraft (LSA) and sport pilots this past April 15 (perhaps, more than coincidentally, tax day) at the Sun 'n Fun Air Show in Lakeland, Fla. The LSA regulations were several years in the making, the consummation of extensive lobbying efforts by virtually all of aviation's alphabet groups. In fact, the final rules reflect extensive input by the EAA and AOPA, an example of what can happen in that rare instance when the government actually listens to the people it represents.
Wednesday, November 30, -0001
Wings For A Wheelchair: Paradise P1
It's strong, friendly, roomy and rigged for hands-only flight!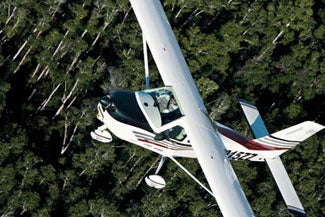 In 1999, an up-and-coming drummer man named Dylan Redd had a terrible car accident that broke his back. Several major surgeries and two years of constant, sleep-depriving pain drove him to the brink of utter despair. Sheer will to live pulled him through.