LSA - Light-Sport Aircraft
More popular than ever, light-sport aircraft (LSAs) are here and flying. Discover the latest trends in sport planes and see the aircraft that are making the dream of flying a reality for thousands.
Tuesday, May 1, 2007
Evektor SportStar: Czech Mate
Mostly metal and all fun, the Evektor SportStar brings its own formula to the LSA class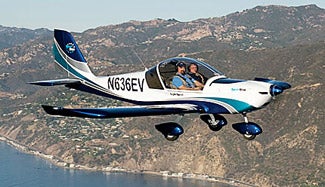 The category is called light-sport aircraft, and one look at the Evektor SportStar suggests that it practically defines the type. A product of the Czech Republic's largest aircraft manufacturer, Evektor-Aerotechnik of Kunovice, the SportStar is one of many products from a company with a prestigious international client list—Boeing, Mercedes, Volkswagen, Let Aircraft and others.
Thursday, February 1, 2007
Remos G-3 Teutonic LSA
This German sportplane is as strong as it gets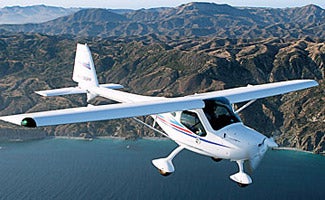 The Germans have never had a monopoly on quality, but there's little question that American drivers have long regarded German cars as some of the best in the world. Mercedes, Porsche, BMW and Audi all have reputations as high-quality, high-performance machines.
Monday, January 1, 2007
Flight Design CT Best Of The LSAs?
Worth Every Penny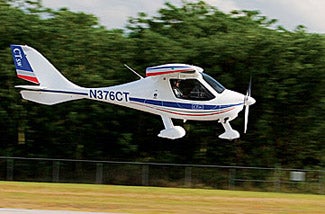 Light sport aircraft come in a variety of flavors. If you're inclined to go traditional, you can opt for the Legend Cub, an upgraded copy of the venerable J-3. At the opposite end of the LSA spectrum, many pilots are selecting the Flight Design CT.
Wednesday, November 1, 2006
Allegro 2000: Light Sport and Fun!
Fast, Easy to Fly and Relatively Inexpensive—This Plane Is Part of the Sport Pilot Family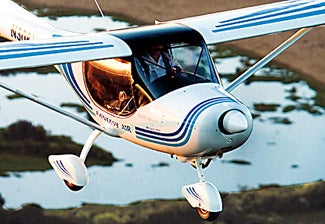 Not all light sport aircraft are created equal; some are more equal than others. From old aircraft barely able to get off the ground to speedy, shiny, new glass aircraft—LSA covers a lot of ground.
Tuesday, November 1, 2005
The LSA Boom!
Private and sport pilots alike have driven the market to new heights

Looking back to Sun 'n Fun 2005, it's fair to say that was when the light sport aircraft bell was rung, and since then, they've been off to the races. In the short four months between early April and early August, 14 new aircraft received airworthiness certificates in the special light sport aircraft (S-LSA) category. Although several of these airplanes have been flying in Europe for years and the number of additional new aircraft receiving approval will certainly slow down over time, the figure is remarkable nonetheless.
Monday, August 1, 2005
Light Sport Aircraft Are Here And Flying!
Now, there's no argument whether or not LSA designs will become a reality
As some pilots may have heard, the FAA finally handed down its completed rulemaking regarding light sport aircraft (LSA) and sport pilots this past April 15 (perhaps, more than coincidentally, tax day) at the Sun 'n Fun Air Show in Lakeland, Fla. The LSA regulations were several years in the making, the consummation of extensive lobbying efforts by virtually all of aviation's alphabet groups. In fact, the final rules reflect extensive input by the EAA and AOPA, an example of what can happen in that rare instance when the government actually listens to the people it represents.
Wednesday, November 30, -0001
Wings For A Wheelchair: Paradise P1
It's strong, friendly, roomy and rigged for hands-only flight!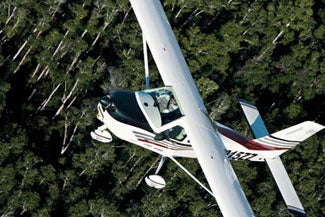 In 1999, an up-and-coming drummer man named Dylan Redd had a terrible car accident that broke his back. Several major surgeries and two years of constant, sleep-depriving pain drove him to the brink of utter despair. Sheer will to live pulled him through.