Tuesday, June 25, 2013
2013 LSA Buyer's Guide
Stronger sales, more new models and something for everybody: That's LSA!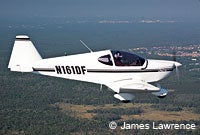 Corbi Alto
Corbi Air
www.corbiair.com
The Corbi Alto 100 is a lovely all-white all-metal low-winger that's highly refined from its European origins to American pilot sensibilities by longtime general aviation innovator/supplier Ron Corbi. A strong selling point for the Alto 100 is its all-metal design. Standard features include Com radio, S-mode transponder, SkyView 10-inch EFIS panel, and Approach FastStack electrical power bus. An impressive option: retrofittable FlyCool air-conditioning. Base Price: $105,000.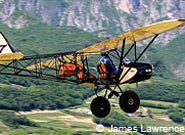 Zlin Bobber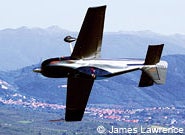 Tecnam SNAP
TLUltralight and Zlin
www.sportair.aero
Holding on to 10th and 18th place (TL and Zlin respectively), both these diverse lines of quality LSA are represented at Bill Canino's Sportair USA. The TL-2000 Sting S4 low-winger and TL-3000 Sirius high-wing luxury cruiser have 79 registrations since 2004. The Zlin Savage Cub fleet includes the iCub (with docked Apple iPad) and its Bobber open-frame, totally customizable variant. Sportair also represents the SeaRey amphib and fully aerobatic single-seat SNAP, newly acquired for manufacture by Tecnam and to be marketed as a full production S-LSA, kit E-LSA or Experimental-Exhibition kit. SNAP puts to good use a special version of the Rotax 912 for inverted flight. Estimated Price: $150,000 (Snap).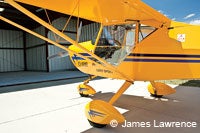 Aerotrek A240
Aerotrek Aircraft
www.aerotrek.aero
The fun-flying, tube/fabric affordable flivvers from Aerotrek went to 13 hangars in 2012, third-best performance in the industry. The Aerotrek A240 tricycle-gear and A220 taildragger S-LSA come from Czech Republic, have folding wings, excellent payloads of 585- and 650-pound useful loads respectively, and more than 400 of them have been flying worldwide since 1990. Lots of options too, including Dynon SkyView, tundra tires and a hard-to-beat "well-equipped" price of $84,950.
LSA America
www.allegrolsa.com
In 12th place overall, LSA America took over the construction of the European-introduced Allegro LSA a couple years back. The composite/aluminum bird comes in three versions: Classic Trainer, Voyager and Executive. It's full-fuel payload is 580 pounds, near tops for the class. The sturdy trainer/flivver outlifts most of the competition. Prices: $89,000 (Classic Trainer); $94,000 (Voyager); $99,000 (Executive).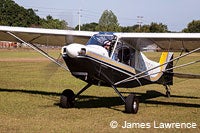 RANS S-7LS Courier
RANS Designs
www.rans.com
Top American builder Rans has carved its own niche among American aircraft manufacturers by selling thousands of ready-made and kit aircraft along with world-renowned exotic bicycles for almost 30 years. Company founder Randy Schlitter has helmed as Top Dawg and chief designer all that time so you know he's doing a lot of things right. His previous S-LSA—the S-19LS Venterra low-wing, all-aluminum cruiser and S-6LS Coyote II (2,000 delivered!) have moved back to E-LSA or EAB kits-only status. The updated S-7LS Courier, Cub-style tandem high-winger remains an S-LSA. Base price: $97,500 base (no avionics).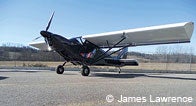 Savannah
I.C.P. Aviation
www.icpnorthamerica.com
Formerly known in the U.S. as the Skykits Savannah line, Italian maker I.C.P. is now represented domestically by ICP Aviation and includes a tail-dragger version (model "T") of the all-metal Savannah S-LSA. Twenty-nine of the tricycle-gear S model are registered in the U.S. The STOL-capable S-LSA is attractively priced, has a high-lift airfoil, Junkers-style flaperons, all-window doors and a true STOL stall speed of 26 knots. S model price: $71,950; T model price: $74,950.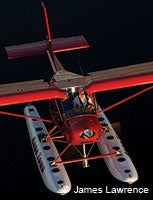 FPNA Capetown
FPNA
www.fpna.com
FPNA (for Float Planes and Amphibs) offers several conventional and water-capable S-LSA. Holding on to 15th place, the Sebring, Fla.,-based company sells and instructs on no less than 13 aircraft, from light sports to ultralights to powered parachutes. LSA models include the A-22 Valor and its Capetown float version. Price: $112,000 (Capetown).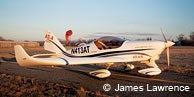 Aero AT-4
Aero AT
www.aeroat-usa.com
The former Gobosh G700 lives on as the Aero AT-4, now distributed by Aero AT USA of New Hampshire. The AT-4 is a lively, sporty, friendly-flying low winger. Made in Poland by Aero Ltd., the all-metal bird derives from the AT-3, which was certified overseas at a higher gross weight and to rigorous standards. Base price: $105,550.
Page 4 of 7