Tuesday, June 25, 2013
2013 LSA Buyer's Guide
Stronger sales, more new models and something for everybody: That's LSA!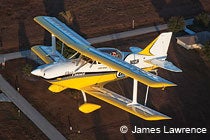 FK 12 Comet
FK Lightplanes and Magnaghi
www.hansenairgroup.com
The Hansen family, chock-full of veteran and active professional pilots who really know their stuff, is a multi-hued LSA dealer. Their fleet of top-notch German FK S-LSA includes the superb FK-12 Comet aerobatic biplane, powered by Lycoming's IO-233 fuel-injected engine. Other FK models include two FK9 high-wing cruiser variants, all designed by master aerodynamicist Peter Funk. Funk's show-stopping two-seat FK51 Mustang S-LSA may join the Hansen lineup next year—stay tuned.
Also offered is the resurgent Sky Arrow 600, now manufactured by Italian maker Magnaghi. This delightful, well-crafted tandem trainer is a true hoot to fly. Several paraplegic student pilots have earned sport-pilot licenses with specially modified Sky Arrows through the Charles Stites' Able Flight (
www.ableflight.org
) program, to which the Hansen family provides ongoing major support. Base price: $87,000 (Sky Arrow); $100,000 (loaded with SkyView 10-inch EFIS for limited time).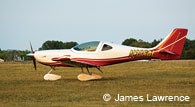 Arion LS-1 Lightning
Arion Aircraft
www.flylightning.net
A popular carryover from the kit-built market, the all-composite, American-built Arion LS-1 Lightning weds spectacular streamlining to first-class performance: max cruise of 120 knots and climb rate of 1,200 fpm comes from the popular Jabiru 3300 engine. Also available in Experimental-built kit form...with a 135-140 knot cruise! Base price: $119,900.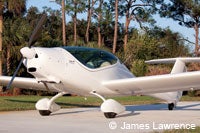 Phoenix Motorglider
Phoenix Motorglider
www.phoenixair.com
Newly arrived at position 20 is the hot-selling Phoenix S-LSA motorglider. Phoenix Air's honcho Jim Lee counts 14 more aircraft on his backordered list—a major LSA success story. The elegant 49-foot span, Rotax 912ULS-powered low-wing taildragger won Sun 'n Fun's Best Commercial LSA award this year and received a bonus: three more sales. In the works at the Czech home factory is the all-electric ePhoenix, using an in-house built motor and electronic flight controller. So far, flights have yielded one-hour durations...and remember, this is a two-seat LSA, not a feather-light ultralight. Base price: $149,000.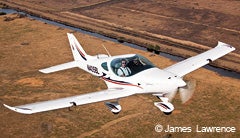 Bristell
Bristell USA
www.bristell.com
This top-quality Czech tricycle-gear (and new taildragger version), low-wing S-LSA comes from BRMAero's Milan Bristela, co-designer of the SportStar and SportCruiser designs. The state-of-the-art Bristell comes standard with 10-inch Dynon SkyView or Advance Flight Systems AF5600 EFIS panel, Com, two-axis autopilot, BRS parachute and leather interior. An elegant, fast, sweet-handling ride. Price: $156,000.
But Wait...There's More!
We've expanded our coverage this time around the Buyer's Guide patch to include favorites worthy of your attention and aircraft that are long-anticipated but still not quite to market.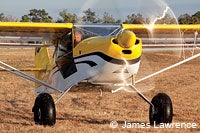 Kitfox
Kitfox Aircraft
www.kitfoxaircraft.com
Kitfox in its various iterations has been offered all over the world through four decades. More than 5,000 have been delivered. The latest model, Kitfox SLSA, exemplifies affordable light-sport flying coupled with superb handling and excellent performance. Available ready to fly or as a kit, this classic Cub-style, fabric/tube taildragger (also tricycle gear) backcountry STOL performer now offers a Rotax 912iS fuel-injected version. Price: $99,995.
Page 5 of 7