Tuesday, June 25, 2013
2013 LSA Buyer's Guide
Stronger sales, more new models and something for everybody: That's LSA!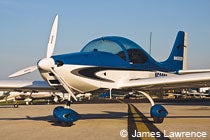 Breezer II
Breezer Aircraft
www.breezeraircraftusa.com
A popular low-wing, stable flyer, the well-built, long-established German all-metal Breezer II is worth your attention, whether you want a ready built or E-LSA kit airplane. I love the panel, an angled and ample instrument deck that complements the airplane's no-nonsense, solid feel in flight. Price: S-LSA Breezer is $125,800. Quick Build kit (less engine and avionics): $46,600.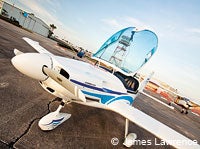 Renegade Falcon
Renegade Light Sport
www.renegadelightsport.com
Renegade's Doc Bailey is an aviation force in his own right, with several LSA including the new Lil Rascal biplane stunter and B.O.T. SC07 Speed Cruiser mentioned earlier, not to mention the handsome Renegade Falcon LS 2.0 his company manufactures out of the new 70,000 square-foot factory in Fort Pierce, Fla. Bailey's also spearheaded the incorporation of the Lycoming IO-233, 124 hp engine for several other LSA models. Price: $139,900 (Falcon LS 2.0 with IO-233).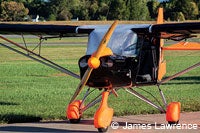 BushCat
SkyReach
www.aerosportplanes.com
Known previously as the Cheetah, the BushCat tube/dacron sailcloth envelope, ultralight-style S-LSA still comes in at a noteworthy $49,995 base price. It's a fun bird to fly and bridges the performance/handling gap between monocoque or composite-construction aircraft and simple ultralights. Good flight handling and quality construction make this a natural for the budget-focused market. X-Air LS (www.x-airlsa.com) is another budget bird, still priced at $59,995.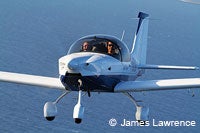 Sling 2
The Airplane Factory
www.airplanefactory.com
South Africa's Sling 2 (S-LSA #125) flew around the world in 40 days in 2009. The U.S. rep offers it in ready-to-fly and kit form. One standout: The all-metal bird sports a hefty 38.6-gallon fuel capacity! Base price: $125,000.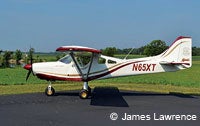 Spirit LSA
World Aircraft
www.worldaircraftco.com
World Aircraft of Paris (Tennessee, that is), offers the Vision and Spirit S-LSA (also in kit form), now with new Garmin radios and "value pricing." Spirit boasts a short 260-foot takeoff roll, 48-inch-wide cabin, adjustable seats, room for up to 6'8" pilots and a monocoque fuselage. The Vision is a STOL bird with outsized doors, full elevator control at steep angles of attack, and it climbs out with full flaps, sports a beefy landing gear and routinely demonstrates 100-foot takeoff rolls! Price range: $85,000 to $125,000.
Terrafugia
www.terrafugia.com
This band of bold thinkers isn't afraid to dream. The latest wrinkle from the developers of the Terrafugia Transition "roadable aircraft:" a futuristic new VTOL (Vertical TakeOff and Landing), four-seat craft dubbed TF-X. It's got a Jetsons look and is projected to use two big, multi-blade props (auto-streamlining for legal U.S. roadway driving) and have a 500-mile range. Development time is expected to take eight to 12 years.
Meanwhile, the Transition with its 460-pound useful load, 425-mile range, and 45-knot stall speed nears production with the sticker price holding at $279,000 and more than 100 customers patiently waiting for delivery, perhaps in 2014.
Page 6 of 7