Tuesday, June 25, 2013
2013 LSA Buyer's Guide
Stronger sales, more new models and something for everybody: That's LSA!
What? More Amphibs?
At least three other amphibians are in the wings but may not arrive in the U.S. this year for various reasons regulatory and technical. Here's a brief rundown:
Icon A5
www.iconaircraft.com
The long-delayed amphibian could at last be nearing production after wrestling with overweight issues for years. As we went to press, the sexy seabird's manufacturer awaited FAA's final decision on whether that agency would allow an additional 250 pounds beyond the LSA amphibious spec of 1,430 pounds or a whopping 1,680 pounds MTOW!
Icon's stated grounds for exception: The extra weight is needed for its spin-resistant wing design. The ruling would only benefit the A5, not any other amphib or float plane. Expect a cry of "foul" from other makers if Icon gets its way.
Also eyeing entry into the U.S. market is the Colyaer Freedom S100, a long-wing, composite Spanish entry that was ASTM-certified (#44) but lost its distributor. A Lakeland, Fla., dealer is working on reintroducing it to America.
Likewise, the all-metal Mermaid, previously produced by Czech Aircraft Works (ASTM certification #19) may have a new manufacturer and distributor soon.
Finally, the Finnish-produced, wood-construction Atol, another amphib, has asked an FAA team to visit its overseas factory for an audit so it can also come to market.
Add in the many current LSA offering float options, and you've got a renaissance in water sport flying in the works.
And th-th-that's (finally) all, folks!
Fly safe.
Water Below? Wheels Up!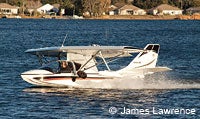 SeaRey
www.searey.com
We've seen growing excitement over the LSA amphibian class. Tube/fabric American-made SeaRey has been out in kit form for 21 years (600 kits delivered) and is now also an S-LSA. The current models are the Sport and Elite S-LSAs, and the LSX kit (E-LSA or EAB). Prices: $144,000 (Elite); $125,000 (Sport) and $34,900 (LSX airframe-only kit).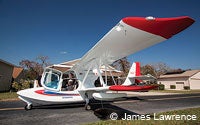 SeaMax


www.seamaxamerica.com
This Brazilian-built graceful beauty is an all-composite time-proven amphibian. Rotax powered, the sculpted hull includes a retractable sea rudder that makes the seabird handle on the water like a runabout. Base price: $150,000.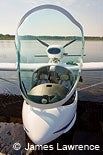 Super Petrel LS


www.floridalightsportaviation.com
Joining the water-capable flotilla is Super Petrel LS, another Brazilian import
(nearly 300 produced over 20 years) that's on track to achieve S-LSA certification by this year's Oshkosh AirVenture fly-in. One unusual feature: It's a biplane! Price: To be announced.
Page 7 of 7