Tuesday, June 22, 2010
Best LSA
Bringing the fun back to flying with our picks for exciting light-sport aircraft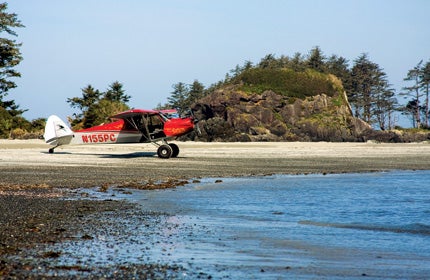 Cubcrafters Carbon Cub SS
The light-sport aircraft industry hangs in there, although sales numbers, as with general aviation, still struggle to gain safe altitude in the stormy economic skies. Encouraging item: LSA sales in 2009 represented nearly 25% of all GA piston purchases. Another surprise: Most of the 107 models available for sale here and abroad are still in production—with more new models in the pipeline! Nobody's getting rich (this is aviation, remember?), but most makers believe the turnaround will come. That's the spirit!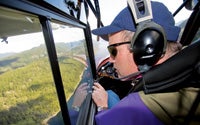 And with the Euro taking heat against the dollar lately as Europe goes through its own econoclysm, U.S. prices for foreign-produced LSA could drop. Many airframe makers lowered prices, but the industry still faces challenges: ongoing dyspepsia imbued by the sluggish recovery; market recognition—many people still aren't aware of what an LSA is, maybe that's why 20% of all U.S. sales in the U.S. are Piper Cub replicas; and reservations over reliability of ASTM airworthiness standards. And how in the world do you make a good buying decision when there are 107 different aircraft to evaluate?
Never fear: Help is here. Our survey of top sellers and up-and-comers awaits your scrutiny. Special thanks to Dan Johnson for supplying Jan Fridrich's exhaustive market-data crunching of FAA registrations, posted regularly at
www.bydanjohnson.com
. Clear prop!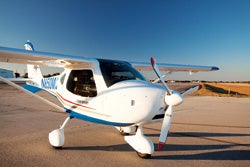 THE TOP TIER
Flight Design
Since 2004, the German company Flight Design has dominated the U.S. market. Its 312 sales represent a 17.4% market share. New this year are the all-composite CTLS Lite (50 pounds more payload than the CTLS; $20,000 lower cost) and the MC (all-metal, super roomy, recreational/flight-school appeal). The company's excellent U.S.-based service and support network, quality construction and the CT's reputation for top performance keep bringing sales; it's second in registrations so far this year. Price (CTLS Lite): $119,800.
Contact:
www.flightdesignusa.com
.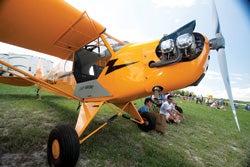 American Legend
This friendly, well-run Texas company remains in second place (154 sales, 8.6% of market share), thanks to market sensitivity, quality construction methods and the enduring appeal of its flagship, the Legend Cub. In addition to the Texas Star E-LSA kit version, there's a new, budget-wise Classic J3 S-LSA powered by a Continental O-200 engine (price: $94,895); a Garmin G3X Glass Cockpit multifunction display option; and the AmphibCub float-equipped version.
Contact:
www.legend.aero
.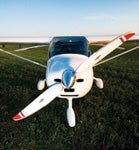 Remos
The impeccably finished, all-composite, carbon fiber-winged Remos GX was 2009's leading seller. Made in Germany, the flagship GX holds fifth place overall and remains a top contender in the market, due to its quality and the company's deep funding base and consistently high-profile marketing strategy. More germane to pilots: This is one handsome, excellent performer, with top-tier handling and construction/finish, among the best examples available of S-LSA. Price (Aviator II model): $148,900.
Contact:
www.remos.com
.
Page 1 of 5