Tuesday, June 23, 2009
LSA Roundup
Light-sport models and avionics to suit all budgets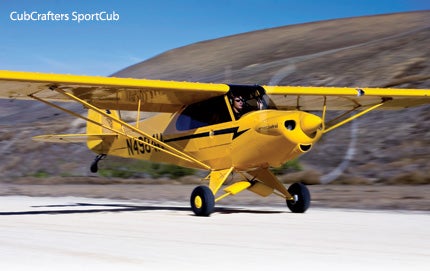 You need go no farther than a summer air show buzzing with a vibrant, colorful contingent of light-sport aircraft to see what the excitement has been all about and sense where it might take us. The LSA movement is a living, breathing example of the sheer innovation, quality and giddy diversity that has characterized personal flight from the very beginning in 1903. In its few short years, the LSA industry has already shown resolute determination to grow its market and service-support infrastructure while hanging tough not only through traditional general aviation economic challenges but also the nasty recession.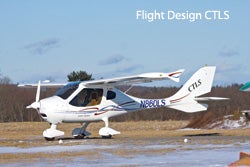 At heart, these are wonderful little airplanes that are ideal for fun flying. They're affordable for a large segment of the population, ranging in price from around $50,000 to $200,000. There are nearly 100 ASTM-certified S-LSA models alone. Aircraft sales were surprisingly strong for many LSA makers in the first half of 2009. Industry thumb-on-pulse guru Dan Johnson (www.bydanjohnson.com) reports that 90% of all LSA sales as of mid-2009 (nearly 1,650 units at this writing) have gone to the top 20 makers (out of 70). That means 50 LSA companies here and abroad are struggling through various stages of "Hang in there kitty!"-ness. Not all will survive. Yet this isn't an industry cowed by doom and gloom.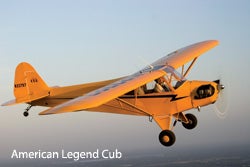 We believe the phenomenon of LSA will go forward to become an enduring cornerstone of the American, and global, light-aircraft experience. So, aeronauts, present and future, feast your eyes, imaginations and budget projections on our hangar full of top LSA goodies.

Flight Design CTLS
Weighing in at 288 total sales and still the overall U.S. market "champeen" is the composite cruiser known as the "CT" (for CTLS and the earlier models that it's derived from). This 120-knot, long-haul (1,000-mile-range) German high-winger continues to sell well thanks to its handling, performance and utility, long-flight comfort (49-inch-wide cabin!) and solid U.S. service and support. Standard Price: $138,800. Contact: www.flightdesignusa.com.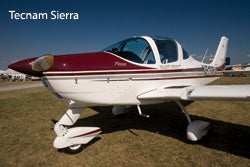 American Legend Cub
Piper Cub–smitten? Look no further than this Texas-based builder of both S-LSA and E-LSA (kit) versions of its Legend Cub. American Legend, the top U.S. seller, has three S-LSA models, powered by Continental O-200 (100 hp) or Jabiru 3300A (120 hp) engines. Standard Price: $109,895 (with O-200). Contact: www.legend.aero.

Tecnam Sierra
A zippy cruiser (116-knot cruise), the low-wing Sierra and its siblings are the top-selling models from Tecnam, the Italian manufacturer of the ASTM-certified designs. The company, involved in aviation for years, has produced more than 2,000 light aircraft. The all-metal Sierra lands slowly (38 knots with flaps), yet carries a 580-pound useful load. Standard Price: $112,900. Contact: www.tecnamaircraft.com.
Page 1 of 7