Tuesday, February 23, 2010
Now And Future LSA
An overview: Five years in, LSA are hanging in there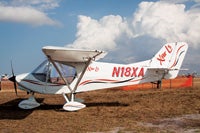 X-Air LS
The A-Team
The year 2009 was a tailspin for most industries, and LSA was no exception. LSA sales were off 42%. It could have been worse—GA posted a 50% drop!
Yet most companies hung in there. Matthias Betsch, CEO of Flight Design, the German producer of 1,400 recreational-class aircraft worldwide, expects U.S. sales to improve in 2010.
"Yes, it was a hard year," said Betsch at Sebring, "but better than we expected. In the last two to three months, we've had quite a pickup. U.S. dealers sold all their stock, so they have to buy more airplanes...that's good!"
Betsch believes 2010 sales will recover to 30% of the company's boffo 2007 to 2008 sales period. "The rest," he added with a confident smile, "we'll do in 2011."
With 105 ASTM-registered LSA models and more likely by the time you read this, it's impossible to cover the entire LSA market. Let's update the LSA leaders and talk about some thoroughbreds coming up on the outside.
Flight Design, maker of the best-selling CT line of composite-carbon-fiber cruisers and the new MC all-metal trainer, continues atop the U.S. leaderboard. In 2009, Flight Design tied with Tecnam, coming in #4 in LSA sales with 20 sold; only Remos (32), CSA/CZAW (SportCruiser, 31) and CubCrafters (24) sold more. Flight Design expects a third of its future sales from the MC.
CubCrafters' 180 hp Carbon Cub SS (formerly Super SportCub) may appeal to GA pilots partial to more muscle. The handsome taildragger, by regulation, can use full power for five minutes for climbs (at 1,700 fpm!).

LSA growth and maturation likely will continue with mood swings for the near future.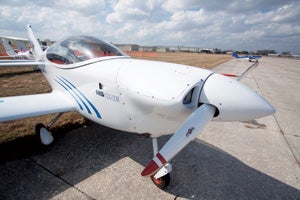 MySky MS-1
Tecnam, the 63-year-old Italian airframe maker, augmented its excellent LSA fleet with the P2008, a gorgeous high-wing, luxury entry that will sell at $170,000! The company one-upped Remos' boast to predict Tecnam will be #1—by 2014. And Tecnam could do it.
Rans Aircraft offers a number of popular aircraft. Currently in the second tier of overall sales (#13), it raised the stakes in '09 by ranking #5 in LSA registrations. The company's affordable S-6ELS Coyote II should spark good numbers for the multimodel company.
Overall #2 seller American Legend, with its Legend Cub S-LSA and Texas Sport Cub kit, had to tighten its belt, although it still tied for sixth place with Aerotrek's Aeropro and Skykits (by registering seven aircraft). Legend's new amphibious FloatCub wowed the crowd with its impeccable workmanship, long a hallmark of the company.
Pete Krotje's Jabiru USA registered 11 airplanes in '09 for its Australian-built models. Krotje also is part of Arion, which makes the lovely Lightning low-wing kit and S-LSA. He claimed four Lightning sales at Sebring. Anticipate more sales of this eye-catcher: 51 prospective customers flew it at Sebring—a record.
Page 3 of 6