Sunday, June 1, 2008
Redressing A Skylane: Project 182, Part II
Flying by the seat of your pants is more comfortable and fun when you're nestled into a supercomfortable seat surrounded by first-class furnishings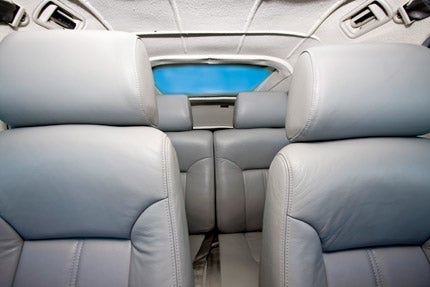 Someone in the aircraft refurbishment business once said (or should have said), "The paint may be what you see, but the interior is where you live." So it is with
Plane & Pilot
's Project Skylane. Since buying the 1981 Cessna 182 on the East Coast three years ago as a fixer-upper, we've done equal shares of research, hand-wringing and procrastination. Eventually, we had no choice but to actually give birth to the project. As a result, we've finally managed to finish the panel, paint and interior.
Two issues back, we described our Skylane's complete panel update [
Project 182, Part I
, April 2008]. This month, we'll recount the effort that went into redesigning and reconfiguring the Project Skylane interior.
As we learned on two previous airplanes, there's more to reupholstering an airplane than simply picking the shop, choosing the materials, waiting a month and paying the bill. Right up front, we knew
Plane & Pilot
's airplane had to be something special.
Okay, so it's only a stock, last-generation 182, but that's more of a positive than a negative. Cessna's venerable Skylane is, after all, one of the best mid-performance compromise airplanes in the world. Accordingly, it deserved the best interior we could justify.
To that end, we chose an artisan rather than simply a craftsman. Tim Hallock is a perfectionist when it comes to interior work. Hallock's company, Aviation Design (
www.aviationdesign.com
), based in Pine Mountain Lake, Calif., specializes in upscale conversions of everything from Skyhawks to Citations, and Hallock prides himself in doing it right or not doing it at all. He's an expert with leather, plastic and fabric—an artiste who, like Sinatra, insists on doing it his way.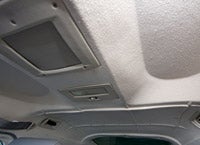 We'd worked with Aviation Design on the
Plane & Pilot
Project Bonanza three years ago, and the results garnered crowds of admirers at the 2006 AOPA Convention in Palm Springs, Calif. Hallock is an established professional who has been working with aircraft interiors for nearly 25 years.
He started his first upholstery shop at Santa Paula Airport in 1985 and moved to Camarillo Airport five years later, strategically close to the Los Angeles megalopolis and its large collection of general aviation airplanes.
In 2004, however, he finally said "enough" to the high cost of living in Southern California, shucked the whole big city thing and moved to the country. He relocated his shop 3,000 feet up in California's Western Sierras. The Pine Mountain Lake Airport in Groveland, Calif., is a semi-airpark with homes in close proximity to a single, 3,600-foot runway.
Page 1 of 4