Thursday, December 1, 2005
Straight Talk From Thielert Aircraft Engines
Its new diesel aircraft powerplants are bringing Jet A to GA

The diesels are coming…the diesels are coming—to general aviation, that is. And the company that's leading the charge isn't one of general-aviation engines' "big two." No, it's a relatively small company that has its sights clearly set on relieving your dependence on avgas." />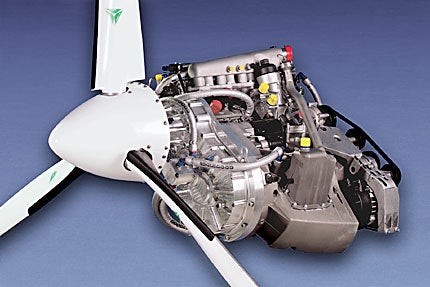 Thielert diesels are designed to burn Jet A, which is in much greater supply worldwide than traditional aviation 100LL. The engines are common in Europe and more common everyday in the United States.
The diesels are coming…the diesels are coming—to general aviation, that is. And the company that's leading the charge isn't one of general-aviation engines' "big two." No, it's a relatively small company that has its sights clearly set on relieving your dependence on avgas.
The company is Thielert Aircraft Engines GmbH (TAE), and it's based in Liechtenstein, Germany. TAE was founded in 1999 with the sole goal of designing, developing, certifying and manufacturing a brand-new Jet-A-burning diesel cycle engine for the entire general-aviation industry.
As Thielert's founder, Frank Thielert explains that engine technology development in general aviation stagnated for 40 years, leading to a market demand for new-technology engines. And new technologies become available when they adapt successful automotive developments. "One motivation is to translate this state-of-the-art technology to general aviation because it's reliable, cost-effective and proven by the millions," he says. And TAE's experience in motor sports and prototyping engine parts, along with its state-of-the-art manufacturing facilities, will help the company achieve its goals.
Page 1 of 3