Thursday, September 1, 2005
The Need For Speed!
The narcotic that pilots will pay almost anything for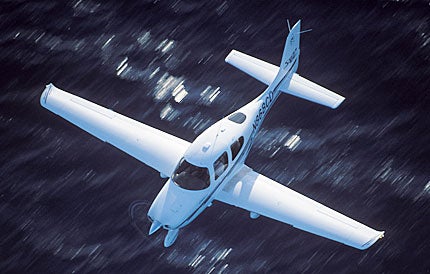 Go ahead, admit it. When you read all of those pilot reports, you skim them, looking for the cruise speed, then go back and read the rest. It's a natural thing. We all love the idea of going fast. But how fast is fast? And is there such a thing as fast enough?

Within general aviation, 200 mph looms as some sort of speed barrier for single-engine aircraft—if you're cruising at 200 mph (174 knots for the nautically inclined) or better, you're really making tracks. But what does that mean in real terms? What kind of advantages do those fast movers enjoy, and is it worth what you have to pay for it?
Let's say it's a 500-mile trip, which is average for most pilots. What's the difference between cruising at 160 mph (138 knots, something that a clean Cessna 182 would make) and 200 mph (174 knots, something that a late Beech Bonanza would perform)? It doesn't take a math wizard to see the Bonanza saves 36 minutes. Is the time worth what it costs to save it?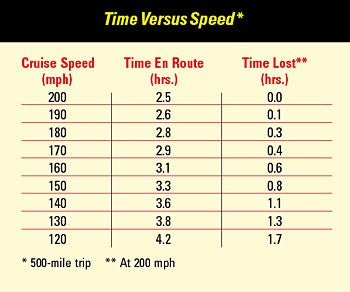 Airplanes as fast as 200 mph always have the increased maintenance of retractable gear (Cirrus and Lancair excluded) and big motors and almost always have higher acquisition costs. Within the traditional general-aviation fleet, however, there are actually only a few airplanes that can honestly claim to cruise 200 mph. These include later Bonanzas, a few Bellanca Vikings, the old Meyers 200D, the Mooney 200 series, some Cessna Centurions and some specialty birds, like the Siai-Marchetti SF-260. Of these, none are cheap, although the Viking and its wooden wings has lagged behind the rest in cost. The big question is how much time is extra speed actually saving you and is it worth all the hassle? (See the "Time Versus Speed" chart.)




Page 1 of 5