Tuesday, March 26, 2013
10 Perfect Airplanes For Special Missions
Okay, nothing's perfect, but these airplanes come about as close to perfection as possible for specific missions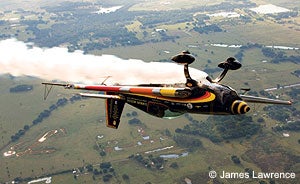 Extra Aircraft
2
Perfect Aerobatic Aircraft For Fun
Extra 330LT
If you're into vertical and inverted fun, but you're not willing to give up cross- country travel, the Extra may be the perfect choice. This is the standard Extra 330, but fitted with a glass panel and optimized for high-speed travel, as well as acro maneuvers. With 315 hp out front, an inverted fuel and oil system, Aspen PFD/MFD, a 55-gallon fuel capacity and even an optional autopilot, the 330 LT can endure for 2.5 hours at a surprising 200 knots. Better still, the airplane won't mind a bit if you decide to throw in a few Cuban eights, hammerheads, humpty bumps or vertical rolls.
Extras of all varieties have long been known for their ability to take on virtually all comers in the aerobatic arena and come out on top. Whether flying a Lomcevak, rolling 360s or multiple snaps, Walter Extra's talented aerobat helps redefine what's possible.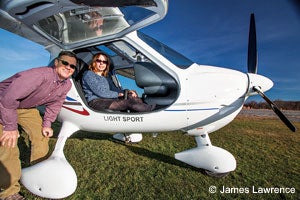 Flight Design CTLS
3
Perfect $100 Hamburger Hunter
Flight Design CTLS
Too often, people regard LSAs as second-class airplanes. Not so. True, they're not certified to the same standards as Part 23 airplanes, but they can be great fun to fly, they're comparatively inexpensive to purchase and operating costs are among the lowest you'll find.
The last feature makes the CTLS nearly ideal for airport hopping. If your mission on weekends is to explore new destinations in search of the perfect hamburger, this is your airplane. The little Rotax 912 or optional 914 turbo offers your choice of 100 or 115 hp, respectively, the cabin is a surprising 49 inches across and the visibility is reminiscent of a helicopter's. With a cruise speed close to the FAA's allowable limit of 120 knots and 34 gallons aboard, the CTLS boasts a best economy range over 700 nm. It may be a light-sport design, but the CTLS doesn't know it.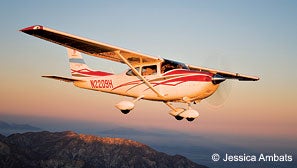 Cessna Skylane
4
Perfect Out-Island Commuter
Cessna Skylane
If you're looking to buy an airplane with good performance and excellent look-down capability, you'll be hard-pressed to find anything better than a Cessna Skylane. Whether it's the old-generation Continental model or the new-era Lycoming version, the Skylane is almost ideally suited for commuting around such scenic locales as the turquoise water of the Bahamas, the exotic isles of the Mediterranean or even the coral atolls of the South Pacific.
Whichever vintage Skylane you fly is almost guaranteed to provide one of the safest rides in the sky, the perfect vehicle for watching the Earth or the ocean unroll toward far horizons at 135 knots. With 230 hp on tap and that big 174-square-foot Cessna wing overhead, the Skylane can fly fast or slow on missions long or short.
Its greatest talent, however, is that practically any pilot can fly it. Stall speed is down around 45 knots, so runway demands are minimal, and these days, there's even a diesel Skylane that will burn jet fuel in case your island destinations are out of avgas. Perhaps it's true that Skylanes truly are forever.
Page 2 of 4