Tuesday, March 26, 2013
10 Perfect Airplanes For Special Missions
Okay, nothing's perfect, but these airplanes come about as close to perfection as possible for specific missions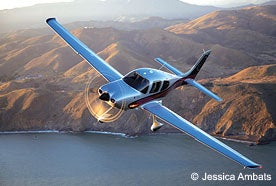 Cirrus SR22
8
Perfect Four/Five-Seat Cross-Country Transport
Cirrus SR22
Dale and Alan Klapmeier created a nearly ideal cross-country airplane with the Cirrus SR22. They combined the first Avidyne glass panel with a full-airframe parachute, an interior adapted from a 5-series BMW and plenty of room to accommodate 2+3 seating.
The rest is history. The SR22 has become the world's most popular airplane, displacing the venerable Skyhawk from the best-seller spot. With swing-up doors on each side enclosing a 49-inch- wide cabin and 310 hp out front, the SR22 offers excellent cruise (180 knots) and enough range to make eastbound one-day one-stop transcontinental flights. If all else fails, there's even a full-airframe parachute designed to let pilot and passengers walk away.
The SR22-G3 is a quiet comfortable place to spend several hours or several days, and the SR22T expands the possibilities by adding turbo performance. The Klapmeier brothers never set out to build the fastest cross-country cruiser, just the best. If sales records count for anything (and they do), they've arguably succeeded in doing exactly that.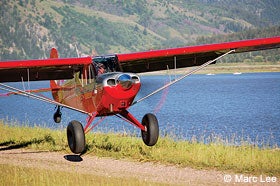 Aviat Husky A1C
9
Perfect Off-Airport Bushbird
Aviat Husky A1C
Take a basic Super Cub as your model, improve it here and there to iron out some minor problems, add 30 hp out front, and you wind up with a Husky A1C.
Here's an airplane designed from the outset for every aspect of bush operation. Mounted on bush tires, skis or floats, the Husky goes practically anywhere you ask without concern for such frills as smooth, paved runways. Takeoff and landing distances can be less than 500 feet if that's what you need.
And yet, the Husky's talents aren't strictly confined to off-airport tricks. The airplane carries two in tandem seating with copious room, plus there's a cargo compartment in back with its own baggage door and even an available cargo pod. The option list seems to go on forever, allowing buyers to customize the airplane to their individual specifications.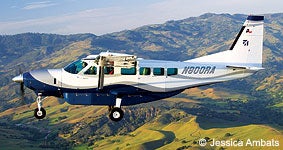 Cessna Caravan
10
Perfect Heavy-Hauler
Cessna Caravan
Hardly anyone has ever questioned the Caravan's talent for hauling pretty much anything from pretty much anywhere to someplace else. On newer models, the Oasis interior option converts the airplane from truck-like utility to limousine luxury. The Grand Caravan can be configured for up to 11 folks if your load is strictly people. Better still, it offers a variety of quick-change loading options for combinations of people and cargo through as many as four doors. Add the belly cargo pod, and you have capacity for as much luggage, packages, equipment and miscellaneous stuff as you could possibly imagine.
The original Caravan offered a 600 shp P&W PT6A out front, later displaced by a 675 shp model, and just recently, upgraded (optionally, on the Grand Caravan EX) to 867 shp. The idea was to create an ultimate load lifter, and the idea worked. More than 1,500 Caravans have been built since the model premiered in 1985. FedEx, the world's largest package company, operates some 250 of the type on short-haul routes all over the planet.
The Caravan doesn't offer much speed or range, but its talent is how much it can carry and where it can go, not how fast it can get there. It's one of the ultimate, reliable, heavyweight transports, even into the world's outbacks.
Page 4 of 4