Tuesday, June 1, 2004
Buy Your 1st Bird
Low time, any time could be the best time to own an airplane

"I've sold airplanes to student pilots with two or three hours in their logbooks," says Jim Sherman, regional manager for Premier Aircraft Sales. "In the past couple of years especially, half of my clients have been low-time pilots, first-time buyers."" />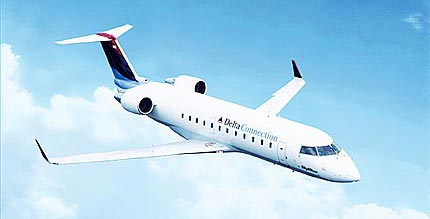 "I've sold airplanes to student pilots with two or three hours in their logbooks," says Jim Sherman, regional manager for Premier Aircraft Sales. "In the past couple of years especially, half of my clients have been low-time pilots, first-time buyers."
Sherman says the biggest hurdle most of his low-time buyers have to get over is just the fear of taking the plunge in the first place. "Buying an $80,000 car may not be a big deal because they've owned cars before and know what that's all about," he says. "But owning an airplane is a huge unknown. I spend a lot of time coaching my customers through the process."
"Just like your first solo, if you apply good judgment and attention to detail, buying an airplane will become a fondly remembered event," adds Eric Warren, another Premier Aircraft Sales regional manager. "And just like your solo, there are people who can help you."
What's Your Flavor Of Ownership?
The first step all first-time buyers should take is to determine which type of ownership situation suits them best.
Single Ownership:
This is what we all aspire to—our own airplane that's available whenever we want to fly it. Thanks to incredibly low interest rates and favorable tax laws, this is especially attractive if you have some real business use for the airplane. But be warned, as the IRS is very touchy about its rules pertaining to writing off an airplane. So, run, don't walk, to find an experienced tax professional.

Partnerships:
Sharing the costs of an airplane with a couple of other pilots is a terrific way to get introduced to aircraft ownership. How do you find a partner? Sometimes it's as simple as asking around your airport.
"I was walking on the ramp early one morning, just looking at airplanes," explains Chester Baumgartner. "I met a fellow who was washing his airplane. We started talking and he asked me if I knew anyone who was looking for a plane, as he was looking for a partner. The plane was this beautiful Archer II. A week later, I was a partner in that airplane."
If you're not as lucky as Baumgartner, you can ask a reputable aircraft dealer to help hook you up with a partner. No matter how you find one, have a lawyer draw up a sound agreement for the partnership. It's money well spent.
Page 1 of 3