Tuesday, July 3, 2012
Getting A Lot For A Little
Some affordable enhancements can give new life to any aircraft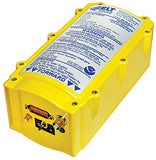 Emerging Lifesaving Technologies ELT406GPS
Emerging Lifesaving Technologies ELT406GPS
www.elt406.net
The emergency-locator world has changed. On February 1, 2009, the Cospas-Sarsat satellite search-and-rescue (SAR) system stopped processing signals from conventional 121.5 MHz ELTs. It now only processes signals from 406 MHz ELTs. Also, studies have shown that between 30% and 70% of traditional ELTs fail in a real emergency. Emerging Lifesaving Technologies produces the first ELT with an internal GPS approved for general aviation use. In flight, the GPS unit in the ELT continuously updates your position with the satellite system every 15 seconds. In the event of activation, a five-watt signal will "burst" every 50 seconds to pinpoint your aircraft's position for SAR teams within about 100 meters.
The ELT406GPS mounts like most standard ELTs and can usually use existing hardware and cutouts from your outdated unit. Maintenance is also easy with an owner-replaceable five-year battery pack. The unit comes with a combination 406MHz broadcast and a GPS passive antenna, allowing for easy one-place installation. Price: $1,199.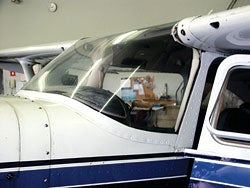 Great Lakes Aero Products Windshields
Great Lakes Aero Products Windshields
www.glapinc.com
New windshields and windows on an airplane make an enormous difference and are low-cost items that can increase the resale value of your airplane, easily paying for themselves in the process. One of the biggest and best aircraft-windshield manufacturers is Great Lakes Aero, with a mind-numbing selection of windshields. Got a T-50 Bamboo Bomber? No problem—Great Lakes has a windshield in stock. Maybe a Fouga CM-170? Yep, they have it. Many are offered in colors like clear, green and grey, and are incredibly affordable. The company also offers free care, cutting and sanding information. See what a difference a new windshield or window makes, and fly safer. Price: varies with airplane.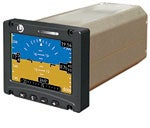 L3 Trilogy Electronics Standby Instrument
L3 Trilogy Electronics Standby Instrument
www.as.l-3com.com
Our reliance on glass panels is unprecedented and growing fast. Glass panel systems provide situational awareness that can't be matched by steam gauges. But what happens when the glass systems go dark? That's where the Trilogy ESI comes in. It provides dependable backup for attitude, altitude, airspeed and heading information by combining them all into a single display powered by an internal Li-Ion battery. The battery will keep the 3.7-inch display functioning for a minimum of one hour. Cessna recently selected the L3 unit for their Citation M2 jet. In addition to its immediate usefulness, we love that it's a standby instrument that already looks like the glass panel it backs up, making the transition to it seamless. While not inexpensive, the Trilogy ESI is a whole "six-pack" that will keep you alive in the event of a total system failure. Price: $14,995.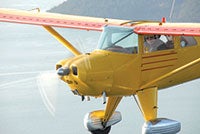 Micro Aero Vortex Generators
Micro AeroDynamics Vortex Generators
www.microaero.com
If you've never flown an aircraft equipped with vortex generators, you're in for a surprise with these from Micro AeroDynamics. Vortex Generators are small aluminum vertical blades installed span-wise along the upper surface of a wing just behind the leading edge. They create tiny vortices (corkscrew-like airflow) over the top of the wing, which helps the air to "stick" to the wing at high angles of attack. This permits flights at low airspeeds and high angles of attack without stalling and with more control authority.
Installed with nothing more than special adhesive and a long ruler (everything needed for installation is included in the kit), Micro VGs are available for a long list of aircraft. Micro Aero is announcing their new STC approval for installation VGs on the Diamond DA-42 twin. Price: kits start at $695 and increase, depending on aircraft.
Page 3 of 4