Wednesday, September 9, 2009
Getting Creative: Affordable Flying
With the economy in trouble, pilots are finding innovative ways of keeping themselves in the sky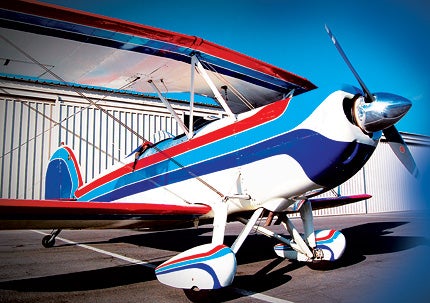 Affordable flying is something of an oxymoron. World War II aviator Jimmy Doolittle is credited for uttering the phrase, "How can it be said that there is no money in aviation? That's where I left all of mine!" I'd bet that all of us who try to fly regularly feel the same way. Some 60 years since Doolittle's day, flying gets exponentially more expensive each year. Fact is, the cost of flying is frequently cited as the number-one reason why people don't take flight instruction to begin with. With the economy in the tank, many of us are squeezing out ways to keep flying.
In my case, renting had taken its toll. I was renting a little clipped-wing Piper Cub—a rarity at any FBO in Southern California. Because I'm in the Los Angeles area, the rental was expensive for a 1941 bird, and I soon realized that I was spending well over $1,000 a month just tooling around at 80 mph. Availability was an issue, since I flew mostly when the FBO had already closed. Lots of pilots liked the Cub, and last-minute or weekend rentals were a pipe dream. Maintenance issues sometimes kept it grounded for months, and some students treated the old gal poorly. As much as I loved the Cub, it was frustrating and getting increasingly expensive.
Like the guy in the "Pina Colada" song, I decided to place an ad in the newspaper, with no expectation of anything but people calling to say I was nuts. To paraphrase, I said I was looking to fly for free (or close to it). I wrote that I'd trade work, split costs, keep the oil warm, clean the hangar, but I couldn't afford much. I added one catch: I was looking for a biplane or a taildragger.
Page 1 of 4