Tuesday, March 24, 2009
Ownership Made Easy
New versus old: What you get and what you don't get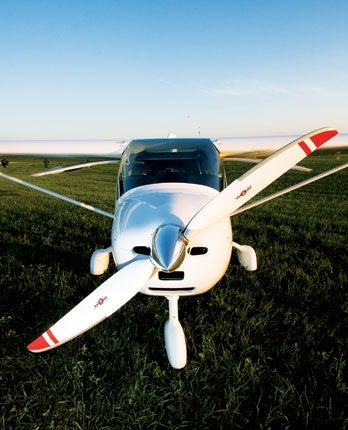 This week, within the course of about two hours, I received calls from two friends who wanted to buy similar, but different, airplanes. The common thread was that each wanted something fun and simple to own.
Emma, a young career woman, wanted a timeless classic, such as a Cessna 140 or an early-vintage Piper Cherokee 140, for about $25,000. Ralph, a Korean War veteran and retired executive, wanted something new and modern—he expressed an interest in an LSA—and was willing to spend about $120,000. I was intrigued by the wildly different price ranges that would essentially satisfy comparable needs and performance requirements.
What's the difference between spending $25,000 and $120,000? What are the differences between an older plane and a new LSA? Most importantly, which one is right for you? If you ask 10 pilots this last question, you'll get 10 different answers, but the main criteria in choosing a plane always boils down to the same three things: 1) what your flying skill level dictates, 2) what you can comfortably afford monthly, 3) what you need versus what you fantasize about.
Emma and Ralph wanted the same kind of performance, and their skill levels and enjoyment criteria were leading them both toward economical two-place singles; their budgets, however, were very different. Emma, with a mortgage and all the expenses of an active young person, could only afford $25,000. Ralph, a retiree with a paid-off mortgage, no kids and a comfortable nest egg, could afford to splurge a bit more.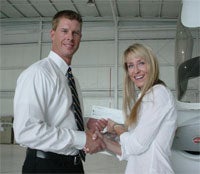 When choosing between an old airplane and a new airplane, it's important to take into consideration factors such as lifestyle, investment value, maintenance costs and insurance costs, among other things.
Oldie But Goodie
What should Emma and Ralph expect for their money? First, let's follow Emma and her $25,000 budget. She admires the classic, nostalgic lines of the Cessna 140, but recognizes the higher degree of flying skills and insurance costs associated with a taildragger, so she's also considering a mint-condition 1970s Cessna 150 and a nice but not perfect four-seat Piper Cherokee 140. The three planes offer similar performance specs: 100 to 115 mph cruise speeds, 6 to 7 gph fuel burn and more than three hours of range. The Cherokee offers more flexibility with its larger cabin and four seats, but you won't find a sweetheart Cherokee 140 for the same price as a mint-condition used Cessna 150. Each of these planes will hold their value well, though the Cherokee may offer the best value (thanks to its four seats), and the Cessna 140 may hold less residual value due to its conventional gear (these days, fewer and fewer pilots are tailwheel-proficient).
Insurance costs will be slightly higher for the four-seat Cherokee than for the two-seat Cessna, and definitely higher for the ground-loop-prone Cessna 140 taildragger. Any tailwheel airplane requires finesse and skill on landing to avoid a ground loop, a landing accident where you risk collapsing a wheel and damaging the corresponding wingtip.
Page 1 of 3