Tuesday, March 24, 2009
Ownership Made Easy
New versus old: What you get and what you don't get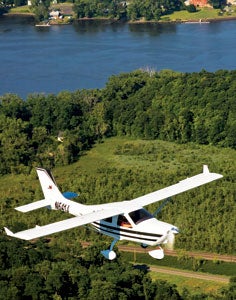 Jabiru J230 LSA

All of Emma's $25,000 options are famous for their easy maintenance and reliability, that is, when they're consistently serviced and maintained. Many airplanes, with age, fall victim to owners who have more ambition than cash, and these poor planes start accumulating a lot of deferred maintenance…which means less reliability, higher repair costs and higher chances of unwelcome surprises. Make sure the airplane you're considering has been reasonably and consistently flown and serviced, demonstrating evidence of care and TLC. With older airplanes, it's not just the hours on the airframe or engine, it's how steadily and thoroughly someone has maintained the airplane.
Engine overhaul costs will almost be the same on the 140, 150 and Cherokee. The C-85 overhaul for the 140 will cost about $13,000, the 150's Continental O-200 will cost about $16,000 and the Cherokee's 150 hp Lycoming will run about $19,000, but it's doing more (i.e., flying the airplane faster and carrying twice as many people).
The Cessna 140, Cessna 150 and Piper Cherokee are all fun to fly and affordable, with no inherent "gotchas" for upkeep or maintenance. So which airplane did Emma ultimately choose? Ask her when she gets back in town with her newly purchased airplane. She and a friend went to Santa Fe, N.M., for the weekend!

Choosing a plane always boils down to the same three things: 1) what your flying skill level dictates, 2) what you can comfortably afford monthly, 3) what you need...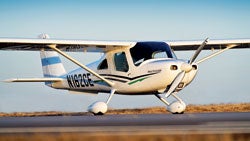 Cessna SkyCatcher LSA

 The Light-Sport Option
Let's examine Ralph's situation. With all the turmoil in the stock market, even Ralph's wife would prefer to put money into an airplane rather than watch it go down the drain on Wall Street. Additionally, with an airplane, "He can take me to see the grandkids anytime I want!"

For his $120,000, Ralph is considering a new LSA, which will offer state-of-the-art technology and safety features. He has had his eye on the Cessna SkyCatcher, which will be built in China by Shenyang Aircraft and will be backed and serviced by Cessna's network of new airplane dealers and service centers. The price tag is anticipated to be $115,000, but delivery dates are still in the distance. What about a right-now LSA for Ralph and Mrs. Ralph? They want to see their grandkids now, not in 2010 or 2011.

The Remos GX, another LSA in which Ralph has expressed interest, offers unique features, but at a price slightly higher than $120,000. The German aircraft has a 100 hp Rotax engine, claims a miserly 2.6 gph fuel burn and offers the ability to use auto gas. There are plans for a Cirrus-style parachute, and the folding wings are intriguing (fly, land, fold the wings, put your airplane into a trailer and take it home—no hangar expense). Perhaps between the savings on fuel and hangar costs, Ralph won't mind the extra purchase price. Furthermore, the two-door aircraft is certified for night VFR, boasts an impressive climb rate and offers lumbar-supported seats in an ergonomically designed interior. It sounds like quite a ride, but a nicely decked-out one will run about $145,000.
Page 2 of 3