Monday, September 1, 2008
The New Look Of GA
How new aircraft buyers are changing the face of general aviation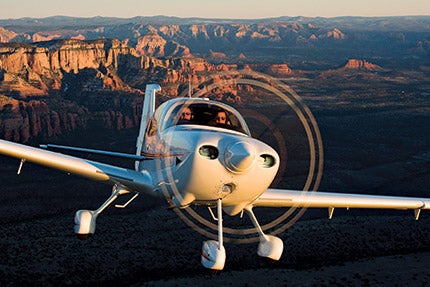 Just over a decade ago, buying a brand-new aircraft wasn't an option. While you might have been able to special-order something esoteric, most legacy manufacturers had altogether stopped building new airplanes. When you could buy something brand-new, it looked just like the airplanes already sitting on the ramp, albeit a bit shinier and with that "new plane" smell. The technology, both in the cockpit and within the engine, was pretty much the same from one aircraft to another and hadn't really progressed much in more than 40 years. The designs of the aircraft themselves had stayed pretty much the same since the 1950s.
The characteristics that motivated new airplane buyers back then were simple: performance, some brand loyalty and personal taste. Performance was the biggest variable and, aside from the looks of the airplane, was the major factor in deciding which airplane to buy.
Then something happened. In 1991, an Austrian motorglider manufacturer, Diamond Aircraft, introduced its new composite airplane, the DV20 "Katana." At the same time, Liberty Aerospace flew its prototype trainer, created by a former Airbus designer. Not long after that, Cirrus Design introduced the SR20, also built from composites. When the Liberty XL2 was certified in 2004, it became the first two-seat aircraft to receive FAA certification in more than 30 years. A new era of aircraft manufacturing was born.
The result of this surge in new manufacturing is a sweeping change across our airport ramps. The buyer of old has given way to the buyer of new, and the old GA fleet is slowly being replaced. For the first time in three decades, flight schools are offering brand-new, advanced aircraft instead of aging trainers.
Page 1 of 4