Thursday, May 1, 2008
We're Headed For The Future
It's a great year to buy a plane!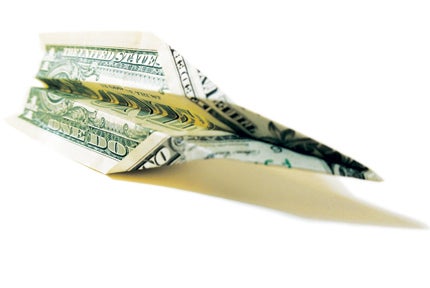 To borrow a line from my favorite songwriter and performer, Neil Diamond, aviation is "headed for the future and the future is now." If you've ever been in the market for an airplane, 2008 is a banner year to buy.
Everything is in place, and all at the same time. We have the most favorable financing terms that we've had in the last three years. Recently, Congress gave the President a new tax law with incentives that he signed on February 13, 2008. There are now two types of tax incentives: ones that apply only to the purchase of new airplanes, and incentives that apply to the purchase of new and used airplanes. These tax incentives expire on December 31, 2008.
While researching this article, I spoke with several aircraft manufacturer representatives. Of course, they were paying close attention to the tax bill as it was going through, and they're geared up and ready to meet what they now expect to be a strong demand for new aircraft. All of the reps asserted that for new airplanes with price tags of $1 million and under, they're prepared to meet the consumers' needs and deliver in 2008. As existing aircraft owners trade in and trade up, the used-aircraft market should also flourish with the financing and tax incentives that are now available. I'll admit that when I was talking with the reps, the wheels were turning in my mind about the feasibility of making a change in 2008.
According to
The Wall Street Journal
, the prime interest rate in July 2005 was 6.25%. The prime rate started a steady upward climb and reached 8.25% in July 2006, where it leveled off and remained for over a year. Since September 2007, the prime interest rate has been on a downward journey and is presently at or below the rates of almost three years ago.
By looking at the interest rates, you can tell that banks are sitting on a lot of money they would love to loan out. The last thing a bank wants is a low loan portfolio because it doesn't make a lot of money on uninvested funds that are just sitting in its vault. Therefore, if your finances are in good shape and your debt ratios are good, you're a prime candidate for borrowing money at perhaps the best rates in three years.
I'm willing to bet that the majority of aircraft owners justify their ownership based on business purposes. As such, they're entitled to claim a tax deduction on the portion of aircraft expenses that relate to a business purpose. It's not unusual for federal and state taxes to add up to 35% or more, so tax management is just as critical as expense management. When you think about the IRS allowing a 35% tax savings, which makes the out-of-pocket cost only 65 cents on the dollar, you can see how important tax incentives and tax savings are to aviation.
With the passage of the Economic Stimulus Act of 2008, aviation was a beneficiary of an extraordinary tax incentive. In my 30 years as a practicing CPA, I've only seen these kind of tax incentives one other time, and that was a few years ago in 2003 when we had the 30% and 50% bonus depreciation on new aircraft. It was a fantastic time for aviation, and a lot of new airplanes came into existence.
Guess what: Bonus depreciation is back. Lately, the press has been talking about the rebate checks that will start being mailed out in May 2008. But buried in the new law are tax incentives for businesses to invest in new machinery and aircraft, so that the companies can make money and pay tax to support the rebate checks. And that's what the Economic Stimulus Act of 2008 is all about. The government is willing to make an investment today for a return on the investment tomorrow. With interest rates behaving the way they have recently, the timing of the Economic Stimulus Act's passage just couldn't have been more auspicious.
Page 1 of 3