Tuesday, September 16, 2008
American Champion Super Decathlon: Flight With Greg Koontz
A pilot for practically as long as he's been breathing, Greg Koontz takes the definition of "aviator" to new heights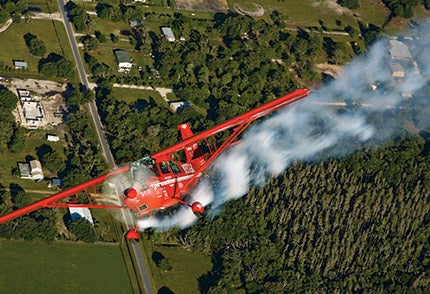 It's always fun to fly with really good pilots, especially those who are better than you. (In my case, that's practically everyone.)

Greg Koontz is certainly one of those. An air show aviator for most of his life, Greg rebuilt a Cub when he was 18 and has been in the air show business ever since—nearly 40 years. Currently, he flies his signature American Champion Super Decathlon as practically an extension of his thoughts.

For those of us who have spent our share of time in the agile, little 8KCAB, flying with Koontz in his chosen air show mount is a revelation. He does maneuvers in the airplane with a precision that most of us will probably never be able to duplicate.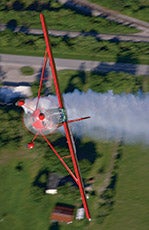 Operating out of Sky Country Lodge (www.skycountrylodge.com) in Ashville, Ala., Greg and his wife, Cora, run an unusual bed-and-breakfast flight school, which specializes in aerobatics, strangely enough. A Master CFI-Aerobatics, Koontz can take students as far as they wish to go, from a simple tailwheel checkout to a full-on aerobatic course including most of the maneuvers the Super Decathlon can perform.

I caught up with Koontz at 2008 Sun 'n Fun in Lakeland, Fla., where I asked him first about his choice of air show airplane, the Super Decathlon.

"It's a great teaching machine, and the economics make it a viable air show airplane as well," says Koontz. "Not everyone appreciates that. It's a little larger than the Pitts or Extra, and that makes it easy to see. It doesn't have the power or the horizontal or vertical agility of the others, but I like it because it does most of the same maneuvers at a slower speed. This allows me to solve one of the biggest problems at air shows—keeping the act in front of the crowd.

"It's also important to remember that many people at air shows aren't pilots, and they may have a tough time appreciating a triple snap to a Lomcevak in an S2C. The Super doesn't really do even a double snap, and I confine my air show routine to fairly conventional maneuvers that happen slowly enough that everyone can appreciate them."


Page 1 of 4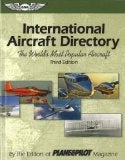 International Aircraft Directory

Plane & Pilot Magazine