Friday, October 1, 2004
A Sharper Bonanza
The image of success for a multi-million-dollar company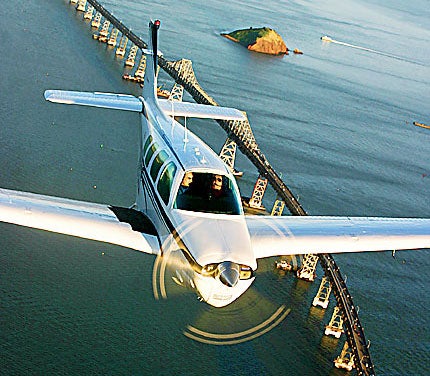 Gnoss Field is one of Northern California's most idyllic small airports. Nestled on the floodplain of San Francisco Bay, which lies only 30 miles north of the state's most famous city, the airport's single 3,300-foot runway parallels the coastal hills. Predictably, Gnoss Field is quite a popular base for hundreds of personal and business airplanes owned by Bay-area pilots.
One of those business aircraft belongs to Richard Thalheimer. He has become something of a celebrity in the mail-order business. His company, called The Sharper Image, is one of the most successful stores in the industry. Thalheimer's unusual, upscale and unique products are sold both via catalog and The Sharper Image's nationwide network of 150 retail stores, soon to expand to 180.
With stores in 36 states, as well as the District of Columbia, Thalheimer's company generated some $650 million in sales in 2003, and projections are for sales to reach $800 million in 2004 and top $1 billion by 2005.
The Sharper Image started from nothing. "I was selling office supplies in San Francisco in the early '70s and had always wanted to branch out into retail sales," explains Thalheimer. "In 1977, I began selling a Seiko digital chronograph for runners, and the product took off. I was advertising in enthusiast magazines—aviation, boating, biking, running—and the orders just poured in.
"I invested all the profits into additional upscale products, and at 27 years old, I suddenly woke up one morning and discovered I was worth over a million dollars. I launched our catalog in 1979 and opened the first store [in San Francisco] two years later. The company continued to do well, and by 1982, after only five years of operation, The Sharper Image was approaching $100 million a year in gross sales."
Thalheimer got his start in aviation as a result of an experience with Arthur Jones, founder of Nautilus exercise equipment. Jones wanted The Sharper Image to introduce a new item of exercise equipment and flew Thalheimer to Florida to see it.
"I airlined to Miami," says Thalheimer, "and Arthur had his Citation II pick me up and fly me to his ranch in Ocala. He had his own 10,000-foot strip there, and I was extremely impressed. I asked him how I could do the same thing, and he sketched out a schedule for me on the back of an envelope—solo at 15 hours, private ticket at 60 hours, instrument rating at 200 hours, etc."
Page 1 of 3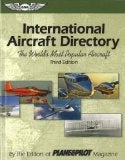 International Aircraft Directory

Plane & Pilot Magazine