Thursday, May 1, 2008
Resurrecting A Dream
A restored Staggerwing fulfills a father's wish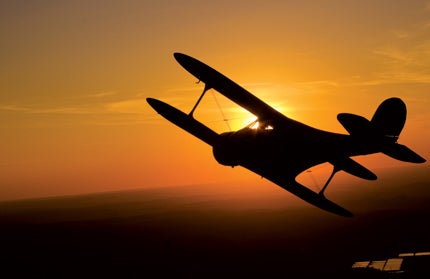 Bill Morrison, a pilot with now-defunct Western Airlines, was perusing the classified ads in the Los Angeles Times, back in 1974, when he erupted in a shout. "Oh my God, there's a Staggerwing for sale!" his sons heard him exclaim.
Mark, then 17, and Ron, then 14, both wondered the same thing: "What the heck is a Staggerwing?"
Mark, now a physician, and Ron, who works in international sales for FedEx, recounted the story over pancakes at an EAA fly-in breakfast at Winchester Regional Airport (KBGF) in eastern Tennessee last fall.
The Beechcraft Staggerwing is, of course, the biplane of biplanes. Sleek, powerful and iconic, it's the aircraft Walter Beech founded Beechcraft Aircraft Company to build in 1932. It introduced innovations to general aviation including retractable landing gear, a split rudder in lieu of wing flaps, seats with optional built-in parachutes and, of course, the distinctive negative stagger of the wings—the upper wing set aft of the lower wing, opposite the standard biplane configuration. Owned by corporations and the wealthy, the Staggerwing was the Gulfstream of its day. It was also the airplane Bill Morrison had always dreamed of owning.
The apron at Winchester that morning was a Staggerwing lover's fantasy. Half a dozen were parked on the ramp. They had dropped in for breakfast from Tullahoma Regional Airport (KTHA), 15 nm northwest, where the annual Beechcraft Birthday Party fly-in, hosted by the Beechcraft Heritage Museum (
www.beechcraftheritagemuseum.org
), was underway. This year's gathering, marking the 75th anniversary of the Staggerwing and of the founding of Beechcraft, was especially auspicious. It drew more than a dozen Beech 18 Twin Beeches, a trio of Model 50 Twin Bonanzas, a pair of Beech 60 Dukes, several Barons, 35 Bonanzas and a couple of King Airs. And, of course, the stars of the show: 10 Staggerwings in bold lollipop hues, were flown in from as far as Arizona. Mark and Ron owned arguably the prettiest of the lot—a silver 1938 F17D model. On the cowl, small and elegant script read "Bill's Dream."
When they first heard that mention of a Staggerwing, Mark and Ron had already been introduced to aviation through the Western Airlines flying club. But 35 years ago the Staggerwing was more a curious relic than a venerated classic, not as widely recognized as it is today.
Page 1 of 3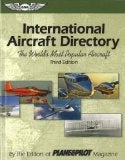 International Aircraft Directory

Plane & Pilot Magazine